VIVA VARDA:
QUARTRE PAR ANGÈS VARDA
Coinciding with the new documentary about the late and great Agnès Varda, Varda By Agnès, we honor the playful cinema and highly influential grand-mêre of the French 60's Nouvelle Vague movement with 'quatre films' from her recent filmography
Agnès Varda may bear the intimidating title of 'grandmother of the French New Wave', and be lauded as a pioneering member of the Left Bank, but her work is surprisingly accessible. She was an endlessly curious filmmaker whose interest in the margins of society and female subjectivity, together with her vocational background in photography, resulted in a playful and fiercely political body of work.
She coined her own term for the kind of cinema she makes, cinécriture, to illustrate her unique storytelling techniques. Unlike many of her peers, Varda wasn't a film buff when she started out. Instead, she looked to her imagination, taking inspiration from literature, music, art, single images, real life, cats and heart-shaped potatoes. On the subjects she captures she said: "I love filming real people; I love to connect with the kind of people we don't know so well."
Please note that all these screenings will feature English subtitles!
Jaar:
1985
Subtitles:
Engels
Speelduur:
1 uur en 45 minuten
Regisseur:
Agnès Varda
Acteurs:
Sandrine Bonnaire, Setti Ramdane, Francis Balchère
Jaar:
2000
Subtitles:
Engels
Speelduur:
1 uur en 22 minuten
Regisseur:
Agnès Varda
Acteurs:
Bodan Litnanski, Agnès Varda, François Wertheimer
Jaar:
2008
Subtitles:
Engels
Speelduur:
1 uur en 50 minuten
Regisseur:
Agnès Varda
Acteurs:
Agnès Varda, Rosalie Varda, Mathieu Demy
Jaar:
2017
Subtitles:
Engels
Speelduur:
1 uur en 40 minuten
Regisseur:
JR, Agnès Varda
Acteurs:
JR, Agnès Varda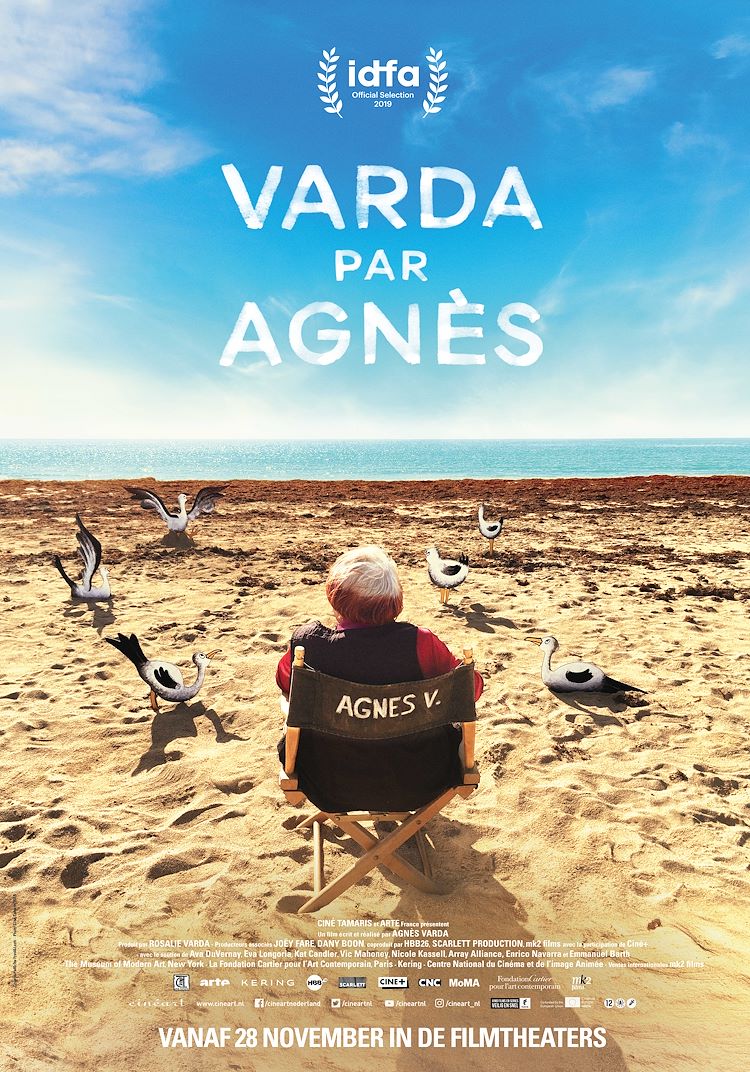 Jaar:
2019
Subtitles:
Engels
Speelduur:
1 uur en 55 minuten
Regisseur:
Agnès Varda
Acteurs:
Agnès Varda