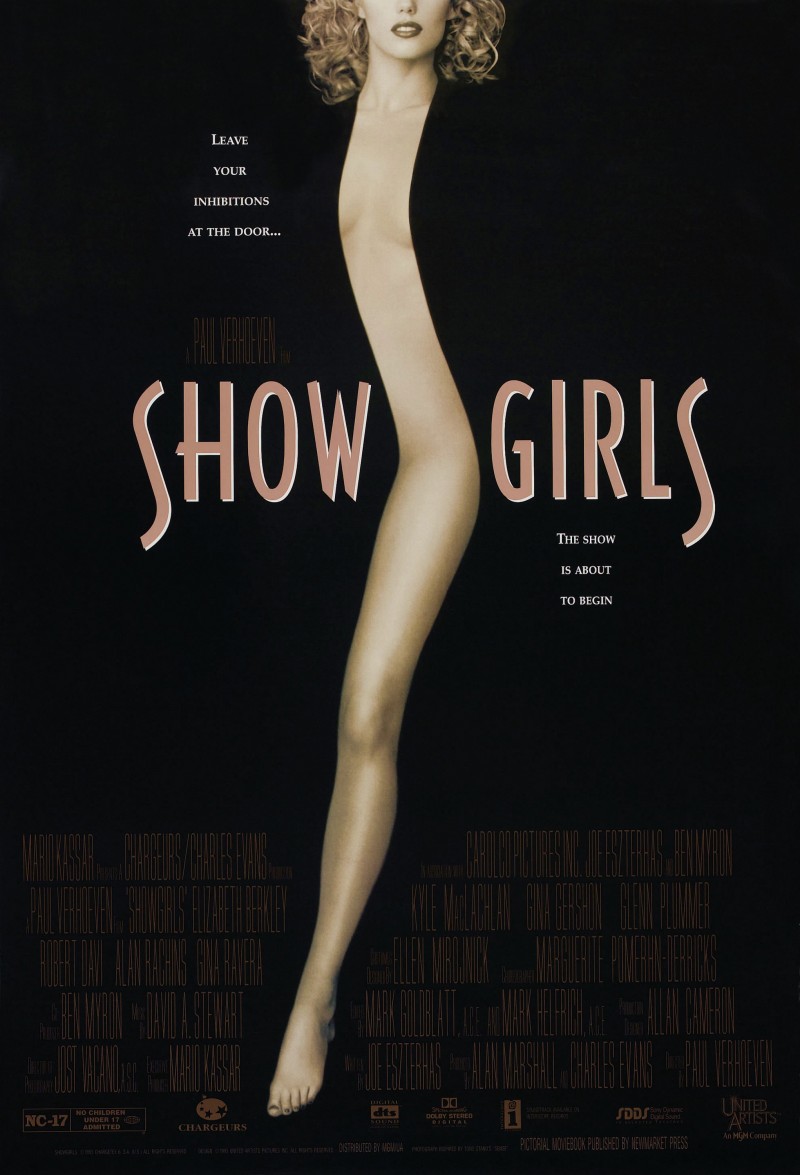 Showgirls
Engels gesproken
Geen ondertiteling
"I'm gonna dance," Nomi Malone (Elizabeth Berkley) insists in the opening scene of Showgirls, and dance she does. In this quasi-update of All About Eve, Nomi is a drifter whose sole ambition is to headline the "Goddess" topless dance show at the Stardust in Las Vegas. Of course, even Nomi must pay her dues, and she does so at the Cheetah, grinding poles and lap dancing her way to a future. Fortunately, her roommate, Molly, works at the Stardust and invites Nomi to see the show, where she meets Crystal Conners (Gina Gershon, in the Bette Davis role), with whom she immediately forms a love/hate relationship. Nomi soon learns what she must do to get ahead, and the rest of the film documents her cat-like crawl up the showgirl ladder of success. Directed by Paul Verhoeven, (Robocop, Basic Instinct, The Fourth Man), Showgirls was conceived as the first big-budget "adult" film since 1977's Caligula, and the first such production to wear the NC-17 rating; its failure at the box-office discouraged further attempts at large-scale adult productions.
This film is part of our program
Paul Verhoeven: The American Years.