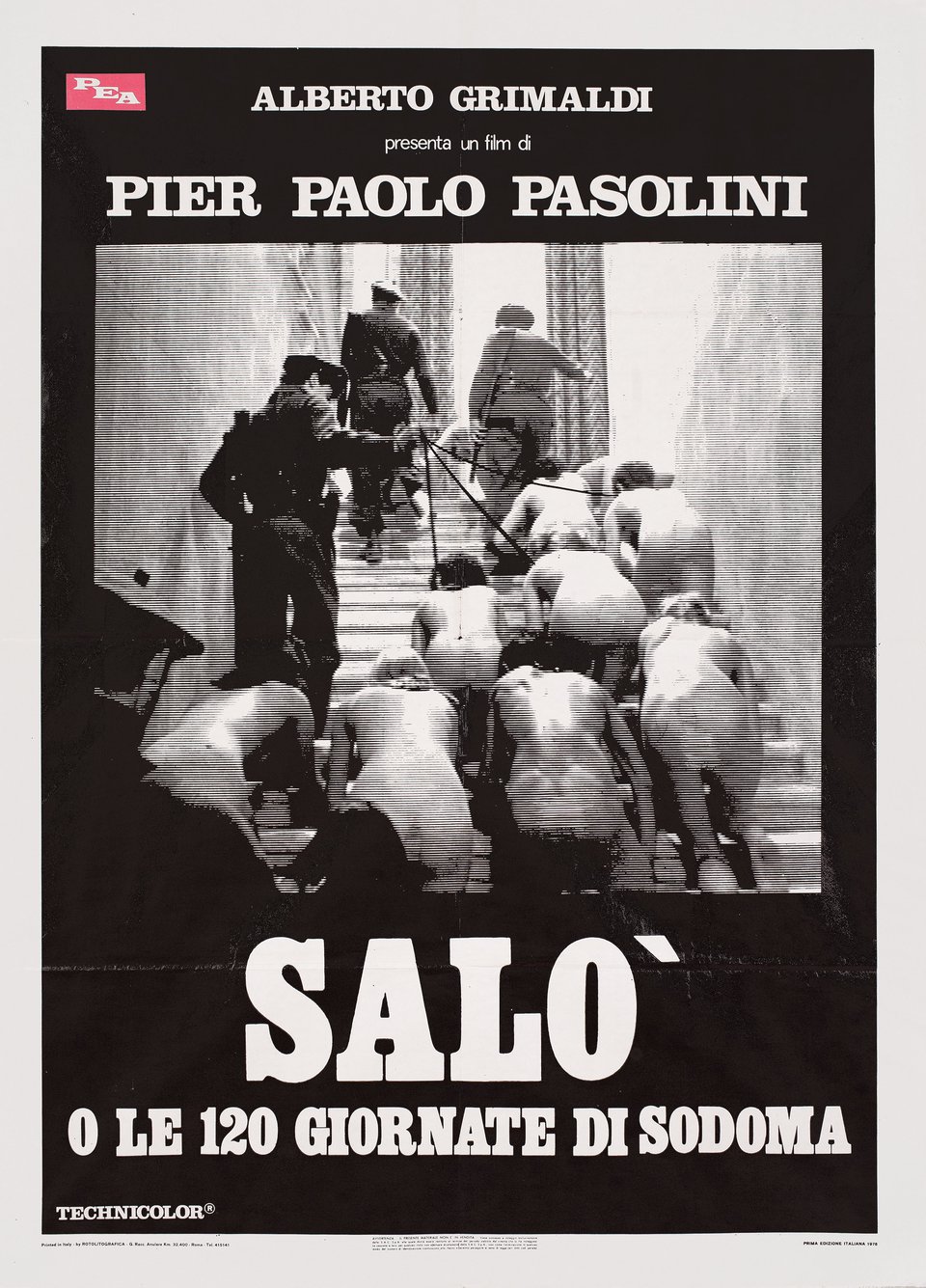 Salò O Le 120 Giornate Di Sodoma
Italiaans gesproken
Engels ondertiteld
Trigger warning: this film contains disturbing adult concepts and high level violence and sex. Viewer discretion is advised.
1944, Italië is bevrijd door de geallieerde troepen, met uitzondering van een kleine fascistische enclave in het Noorden: Saki.
Vier lokale prominenten – de graaf, de bisschop, het hoofd van de magistraten en de president – ontvoeren de meest aantrekkelijke jonge mannen en vrouwen uit de buurt. Dit viertal trekt naar een verlaten kasteel met bewakers, slaven, een pianist, de zestien aantrekkelijkste gevangenen en drie vertellers die wat passie en vuur aan het gebeuren moeten toevoegen door hun meest perverse verhalen te vertellen.
The notorious final film from Pier Paolo Pasolini, Salò, or The 120 Days of Sodom has been called nauseating, shocking, depraved, pornographic… It's also a masterpiece. The controversial poet, novelist, and filmmaker's transposition of the Marquis de Sade's eighteenth-century opus of torture and degradation to Fascist Italy in 1944 remains one of the most passionately debated films of all time, a thought-provoking inquiry into the political, social, and sexual dynamics that define the world we live in.