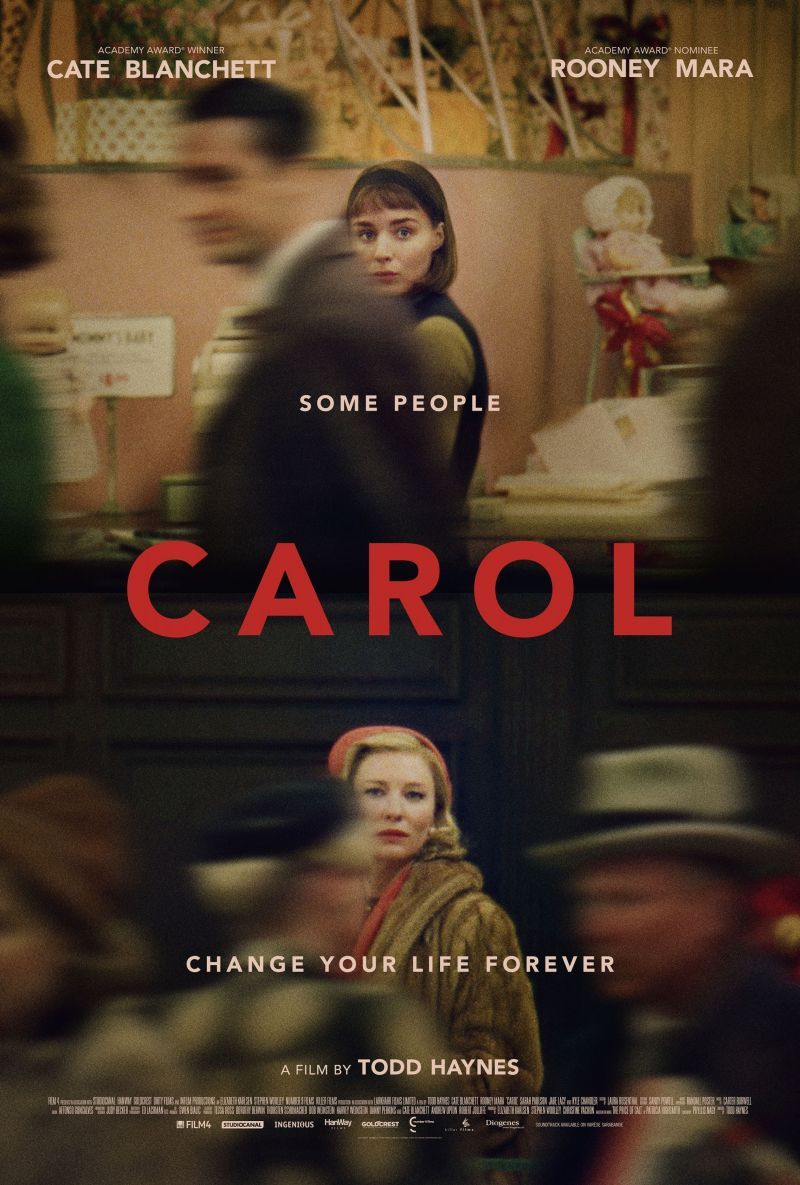 Carol
Engels gesproken
Nederlands ondertiteld
New York, begin jaren '50. Therese Belivet (Rooney Mara) werkt in een warenhuis in Manhattan en droomt van een meer vervullend leven als ze Carol Aird (Cate Blanchett) ontmoet, een verleidelijke vrouw die gevangen zit in een mislukt huwelijk. De vonk slaat onmiddellijk over en als de onschuld van hun eerste ontmoeting vervaagt, wordt hun verbondenheid dieper.
Wanneer Carols verhouding met Therese aan het licht komt, neemt Carols echtgenoot wraak door haar geschiktheid als moeder aan te vechten. Carol en Therese voelen zich gedwongen de situatie te ontvluchten en ondernemen een spontane reis door Amerika. Een onverwachte gebeurtenis gooit hun beider levens overhoop.
Carol follows the relationship between two very different women in 1950s New York. A young woman in her 20s, Therese (Rooney Mara) is working in a department store and dreaming of a more fulfilling life when she meets Carol (Cate Blanchett), an alluring woman trapped in a loveless, moneyed marriage. As the story unfolds, their lives begin to unravel with Carol becoming more fearful of losing custody of her daughter in the case of separation when her husband threatens her competence as a mother because of her previous affair with her best friend Abby, and new relationship with Therese.