DOCU SPECIAL: MAKING WAVES: THE ART OF CINEMATIC SOUND
Directed by veteran Hollywood sound editor Midge Costin, Making Waves: The Art of Cinematic Sound reveals the hidden power of sound in cinema, introduces us to the unsung heroes who create it, and features insights from legendary directors with whom they collaborate. We're delighted to bring this compelling, cinephile documentary to our screen for a limited theatrical run in December!

An incredible look at how sound is used in the filmmaking process and features notable film personnel including sound designers Walter Murch (Apocalypse Now, The Godfather) Ben Burtt (Star Wars, Raiders Of The Lost Ark) and Gary Rydstrom (Saving Private Ryan, Toy Story). Directors such as George Lucas, Steven Spielberg, David Lynch, Barbra Streisand, Sofia Coppola, Christopher Nolan and Ryan Coogler also feature.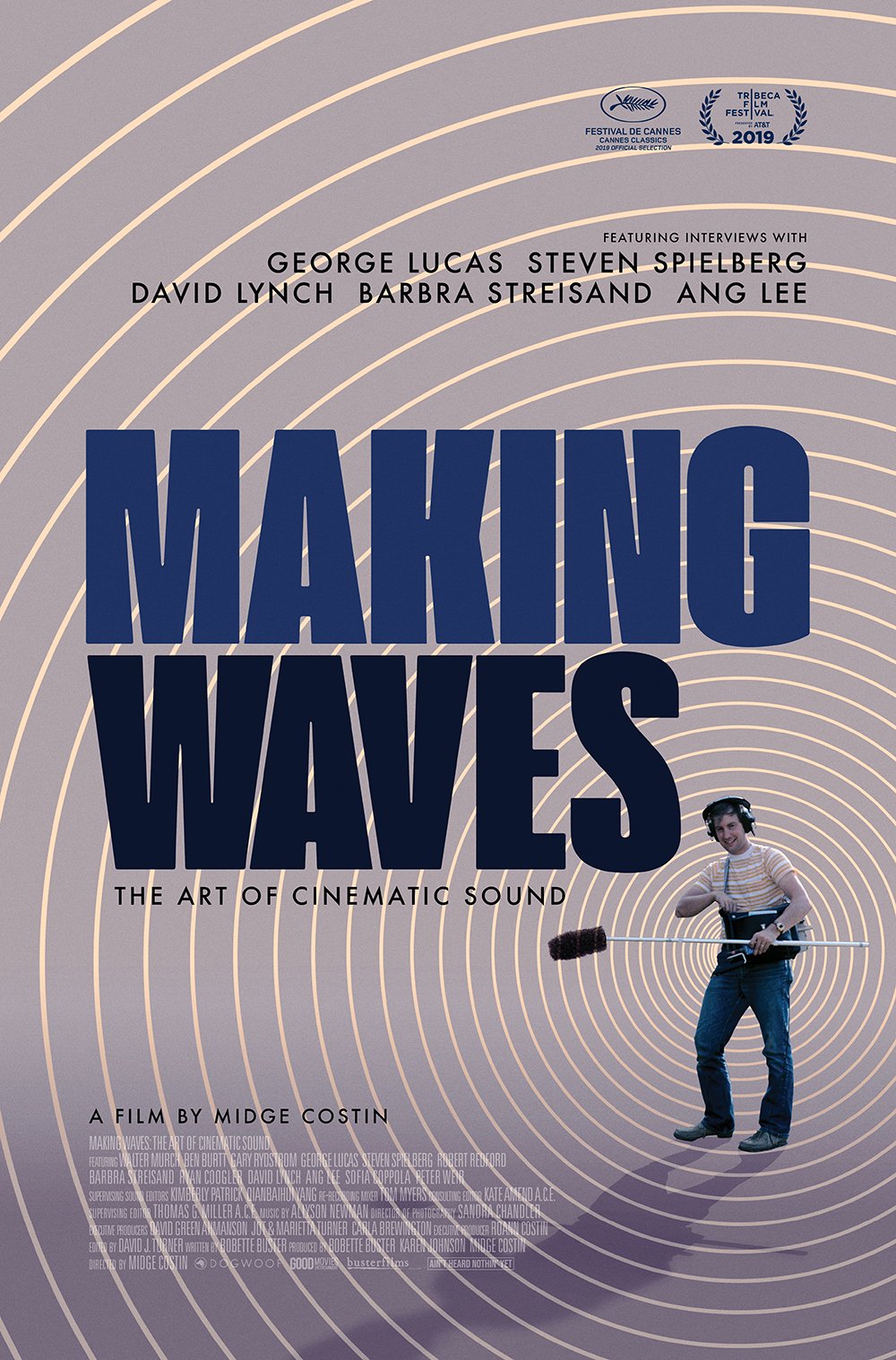 Regisseur: Midge Costin
Acteurs: George Lucas, Robert Redford, Christopher Nolan, Sofia Coppola, David Lynch
Jaar: 2019
Speelduur: 94 minuten
Ondertiteling: geen