LAB CLASSICS: AMÉLIE – 20TH ANNIVERSARY
This December Jean-Pierre Jeunet's magical love letter to Paris and childlike wonder, Le Fabuleux Destin d'Amélie Poulain, celebrates its twentieth 'anniversaire' with a nationwide re-release in cinema's. We are overjoyed to have this French smash hit return to our cinema (with English subtitles)!
Nominated for five Academy Awards including Best Original Screenplay and Best Cinematography, Audrey Tautou (Coco Before Chanel) stars as the French title character, Amélie, in this "sugar rush of a movie" (Elvis Mitchell, The New York Times). At a tiny Parisian café, the adorable yet painfully shy Amélie (Tautou) accidentally discovers a gift for helping others. Soon she is spending her days as a Cupid, guardian angel and all-around do-gooder. But when Amélie bumps into a handsome stranger, will she find the courage to become the star of her very own story?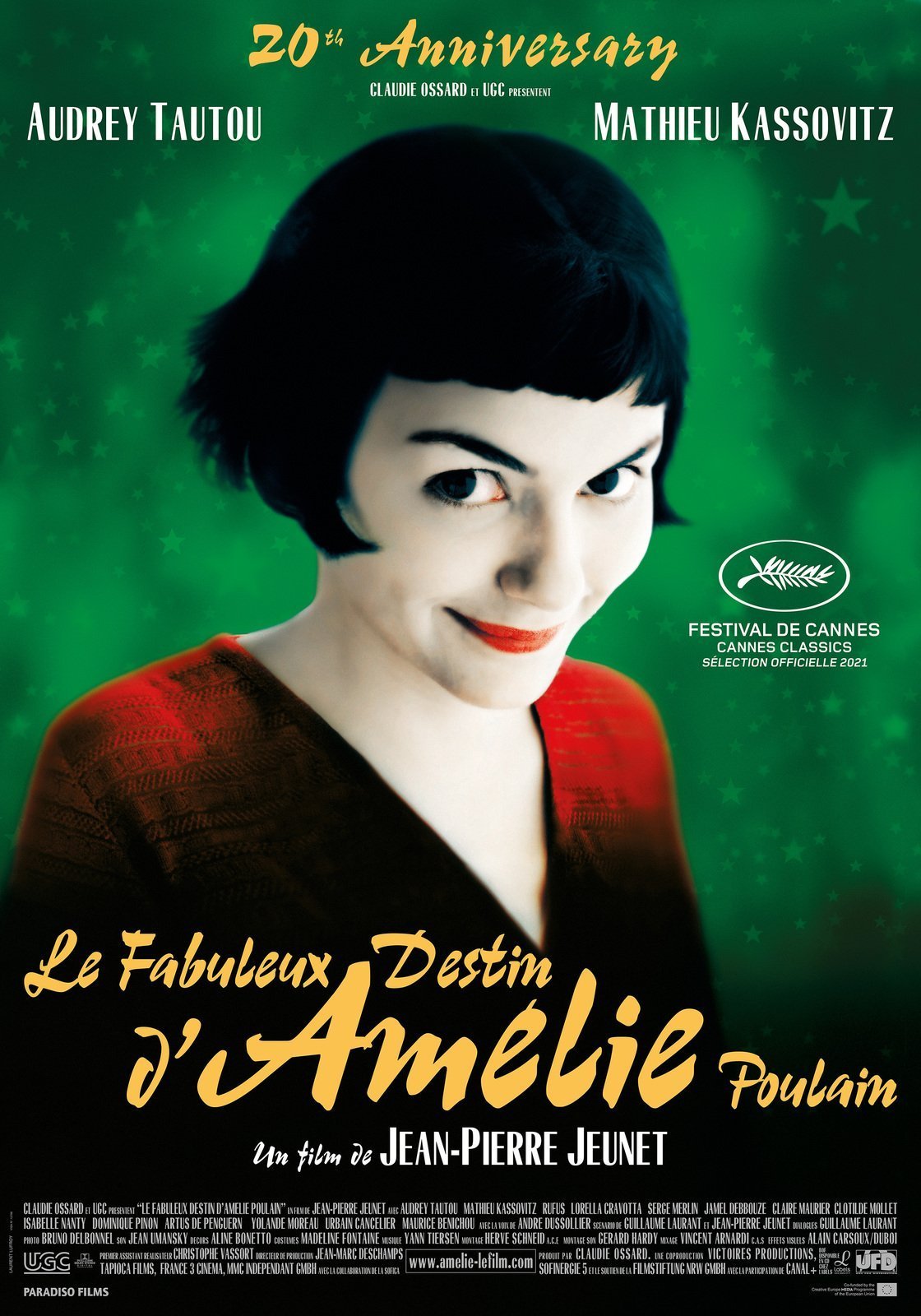 Regisseur: Jean-Pierre Jeunet
Acteurs: Audrey Tautou, Matthieu Kassovitz, Isabelle Nanty, Yolande Moreau, Dominique Pinon, Jamel Debbouze


Jaar: 2001
Speelduur: 122 minuten
Ondertiteling: Engels