THE WORLD OF WONG KAR WAI
The unique films of Hong Kong auteur Wong Kar Wai have been on our wishlist for ages, but have always been unavailable to us. So we are absolutely thrilled that the master pushed for a thorough restoration of five of his most beloved classics. In association with EYE Filmmuseum and distributor Cinéart we present these timeless pieces in their brand-new, director-approved 4K restorations.
While a product of the fertile Hong Kong filmmaking community of the '90s, writer/director Wong Kar-Wai did not traffic in the over-the-top action blowouts favored by the likes of John Woo and Tsui Hark. Instead, his films took their inspiration from the seminal work of Jean-Luc Godard and the French New Wave, painting idiosyncratic and romantic tales of the young and disenfranchised uniquely representative of the myriad cultural influences which distinguish his native land.
Please note that due to circumstances In The Mood For Love and Chungking Express will be subtitled in English. Happy Together, Fallen Angels and 2046 feature Dutch subtitles
.
Regisseur: Wong Kar Wai
Acteurs: Takeshi Kaneshiro, Brigitte Lin, Tony Leung Chiu Wai




Jaar: 1994
Speelduur: 102 minuten
Ondertiteling: Engels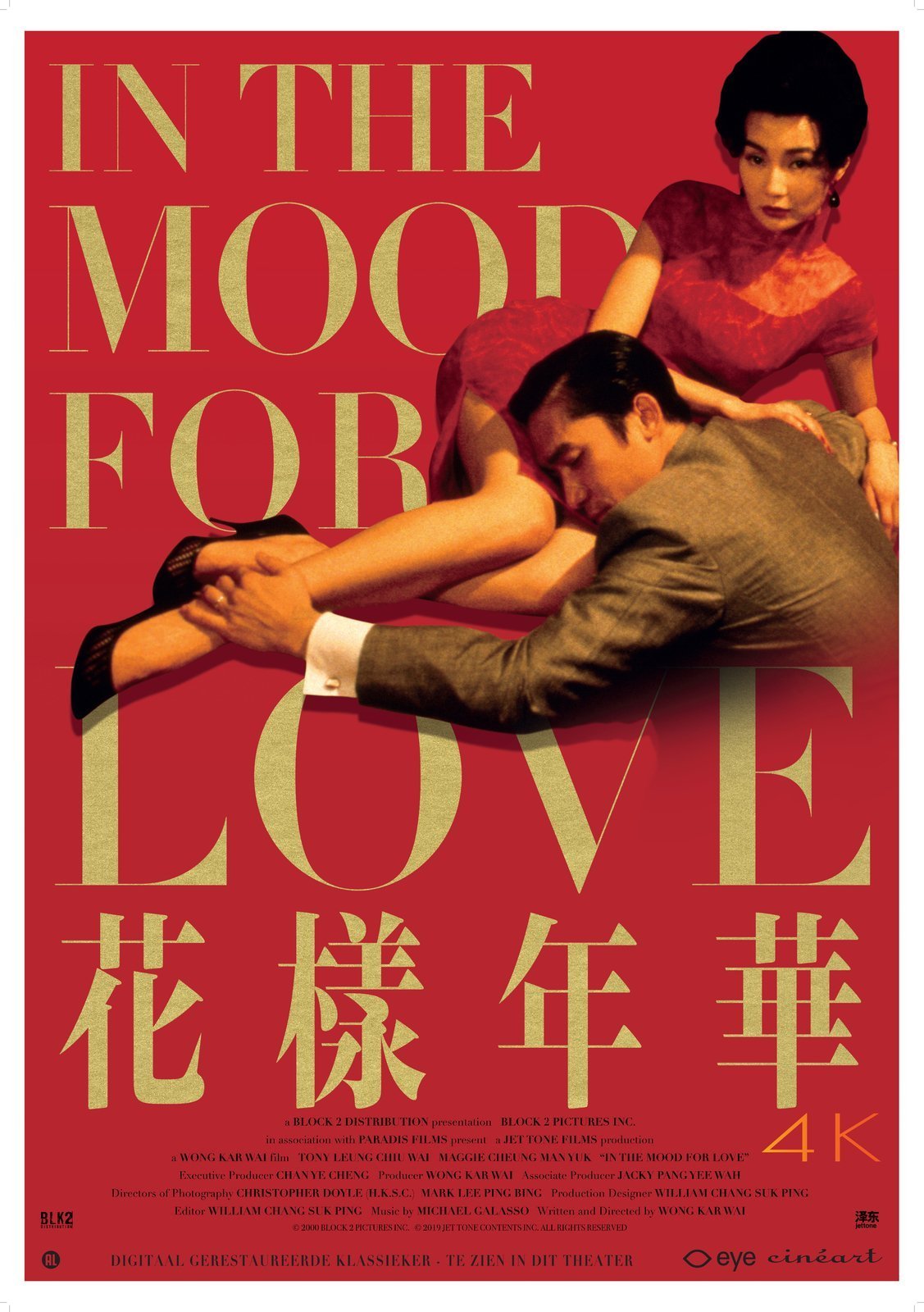 Regisseur: Wong Kar Wai
Acteurs: Maggie Cheung, Ping Lam Siu, Tony Leung Chiu Wai

Jaar: 2000
Speelduur: 98 minuten
Ondertiteling: Engels