THE WORLD OF WONG KAR-WAI
Two unique classics by Hong Kong auteur Wong Kar-Wai return to our cinema in their brand-new, director-approved 4K restorations to celebrate the completed renovation of our third screening room. The lush, red velvet interior of LAB3 subtly references the master's beloved film In The Mood For Love.
While a product of the fertile Hong Kong filmmaking community of the '90s, writer/director Wong Kar-Wai did not traffic in the over-the-top action blowouts favored by the likes of John Woo and Tsui Hark. Instead, his films took their inspiration from the seminal work of Jean-Luc Godard and the French New Wave, painting idiosyncratic and romantic tales of the young and disenfranchised uniquely representative of the myriad cultural influences that distinguish his native land.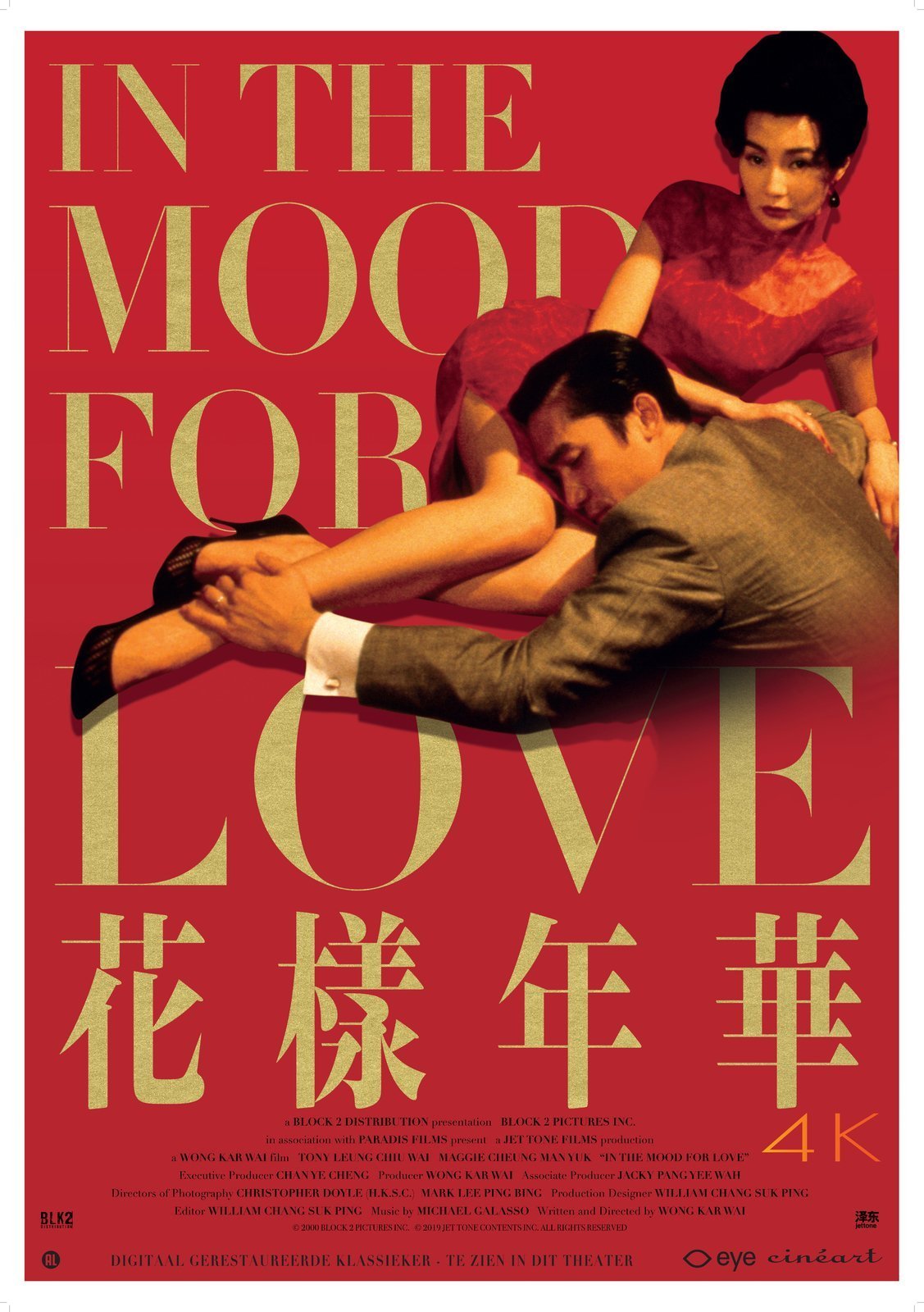 Regisseur: Wong Kar Wai
Acteurs: Maggie Cheung, Ping Lam Siu, Tony Leung Chiu Wai

Jaar: 2000
Speelduur: 98 minuten
Ondertiteling: Engels
Regisseur: Wong Kar Wai
Acteurs: Takeshi Kaneshiro, Brigitte Lin, Tony Leung Chiu Wai




Jaar: 1994
Speelduur: 102 minuten
Ondertiteling: Engels