VALENTINE'S DAY: ROMAN HOLIDAY
Celebrating 70 years – William Wyler's iconic classic Roman Holiday returns to our cinema to coincide with Valentin's Day. A sparkling Audrey Hepburn falls for a dashing Gregory Peck in this classic romantic comedy.
One night, Anne sneaks out of her room, hops into the back of a delivery truck and escapes her luxurious confinement. However, a sedative she was forced to take earlier starts to take effect, and the Princess is soon fast asleep on a public bench. She is found by Joe Bradley (Gregory Peck), an American newspaper reporter stationed in Rome. He takes her back to his apartment.
The next morning Joe dashes off to cover the Princess Anne press conference, unaware that she is sleeping on his couch. Once he realises his good fortune, Joe promises his editor an exclusive interview with the Princess which leads to an eventful day out around Rome.
Beautifully photographed on location in Italy's capital (the first Hollywood production to do so), Roman Holiday shot Hepburn to stardom and remains an all-time classic that is sure to brighten up the British summer.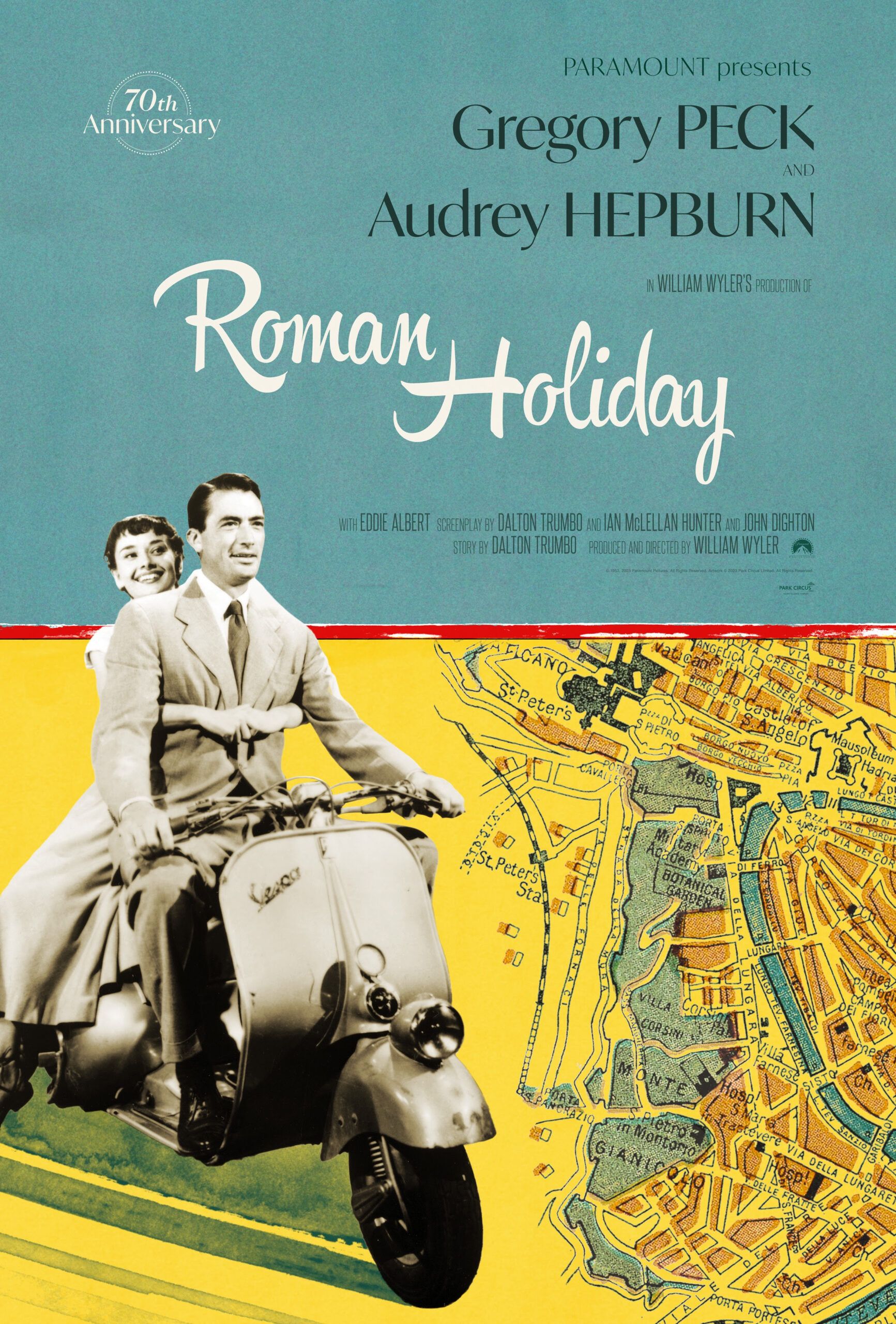 Regisseur: William Wyler
Acteurs: Audrey Hepburn, Gregory Peck, Eddie Albert


Jaar: 1953
Speelduur: 118 minuten
Ondertiteling: geen