LAB CLASSICS: THE MATRIX — 20TH ANNIVERSARY
Twintig jaar na de originele release in 1999 keert dé cyberthriller die het nieuwe millennium – en daarmee een nieuw tijdperk van science fiction en actiefilms – inluidde, terug op het grote doek in een geremasterde 4K-versie. The Matrix, geschreven en geregisseerd door The Wachowski's, is met zijn vermenging van martial arts, cyperpunk en 00's angst voor techniek (lees: the interwebs), een onmiskenbare, tijdsbeeld bepalende klassieker. Take that blue pill!
De computerhacker Neo (Keanu Reeves) komt er achter dat het leven op aarde niets meer is dan een computersimulatie, opgezet door machines om de mensheid in bedwang te houden. Hij wordt door enkele vrijheidsstrijders uit deze "Matrix" gehaald, en samen met hen begint hij een strijd tegen de machines, om de mensheid haar vrijheid weer terug te geven.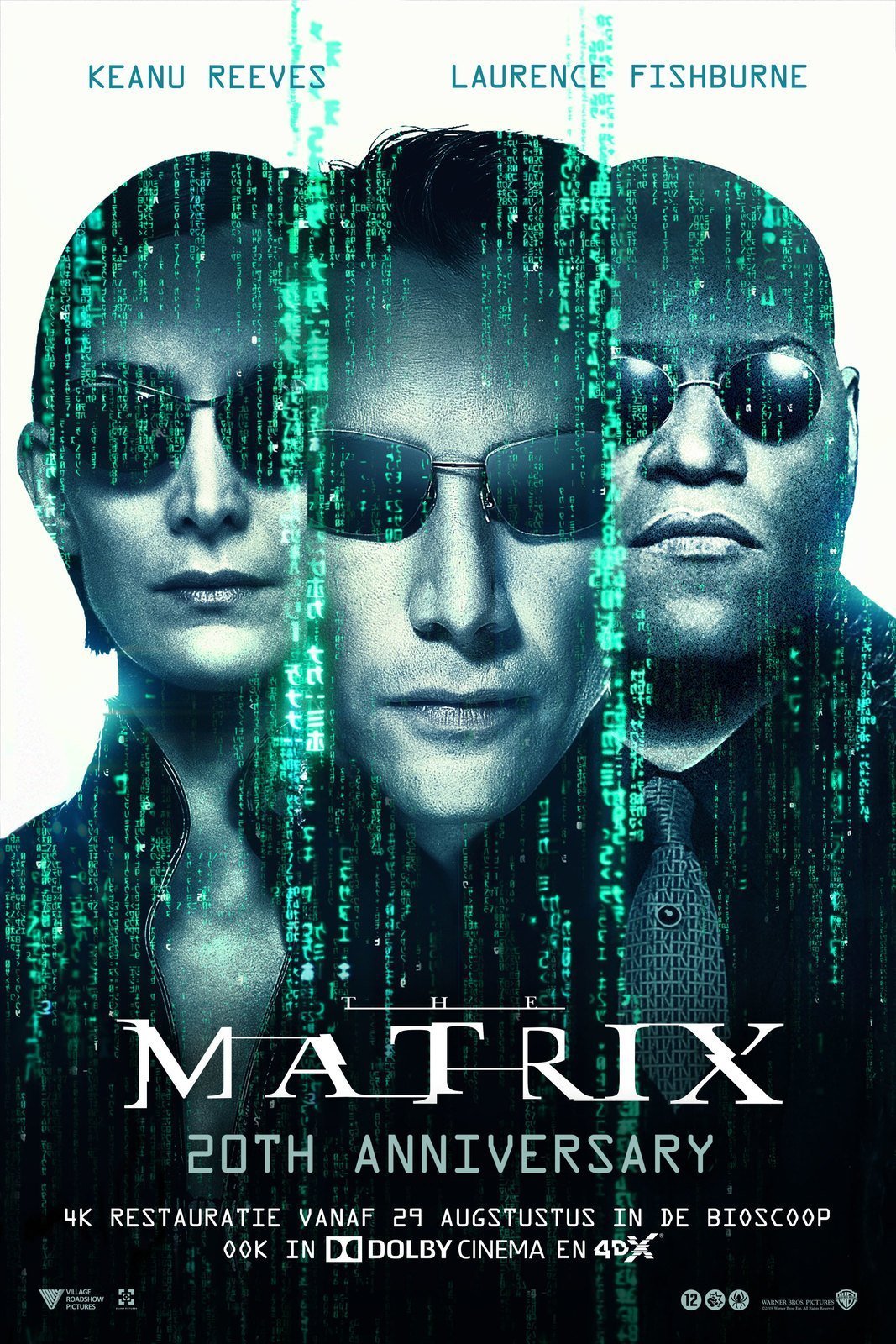 Regisseur: Lilly Wachowski, Lana Wachowski
Acteurs: Keanu Reeves, Carrie-Anne Moss, Hugo Weaving, Laurence Fishburne



Jaar: 1999
Speelduur: 137 minuten
Ondertiteling: Nederlands