SECOND CHANCE CINEMA: GOOD TIME
'Life moves pretty fast' and the same can be said about the time a new movie will play in cinemas. Therefore we've come up with our Second Chance Cinema program with which we give you another chance to (re)visit some of the best films of the past year(s). A visual treat filled out by consistently stellar work from Robert Pattinson, Good Time is a singularly distinctive crime drama offering far more than the usual genre thrills.
Good Time is een hypnotiserende misdaad thriller over familie en noodlot. De Safdie Brothers (Benny en Joshua) geven je een adrenalinestoot en laten je een nacht in New York beleven die je nooit meer zult vergeten. Ze treden in de voetsporen van Scorsese en Coppola met pure cinema op het scherpst van de snede.
Na een mislukte bankoverval waarbij zijn jongere broer Nick (Benny Safdie) wordt opgepakt, probeert Connie (Robert Pattinson) wanhopig het geld voor de borgtocht te vinden om Nick vrij te krijgen. Op spectaculaire wijze ontspoort zijn plan en sleept hij alles en iedereen mee in de gewelddadige chaos waarin hij verstrikt raakt.
Robert Pattinson maakt grote indruk als Connie en laat je als kijker geen moment los. Ook Jennifer Jason Leigh zwicht voor zijn rauwe charme. Good Time werd geselecteerd voor de competitie van het filmfestival Cannes en won daar de prijs voor Beste Soundtrack.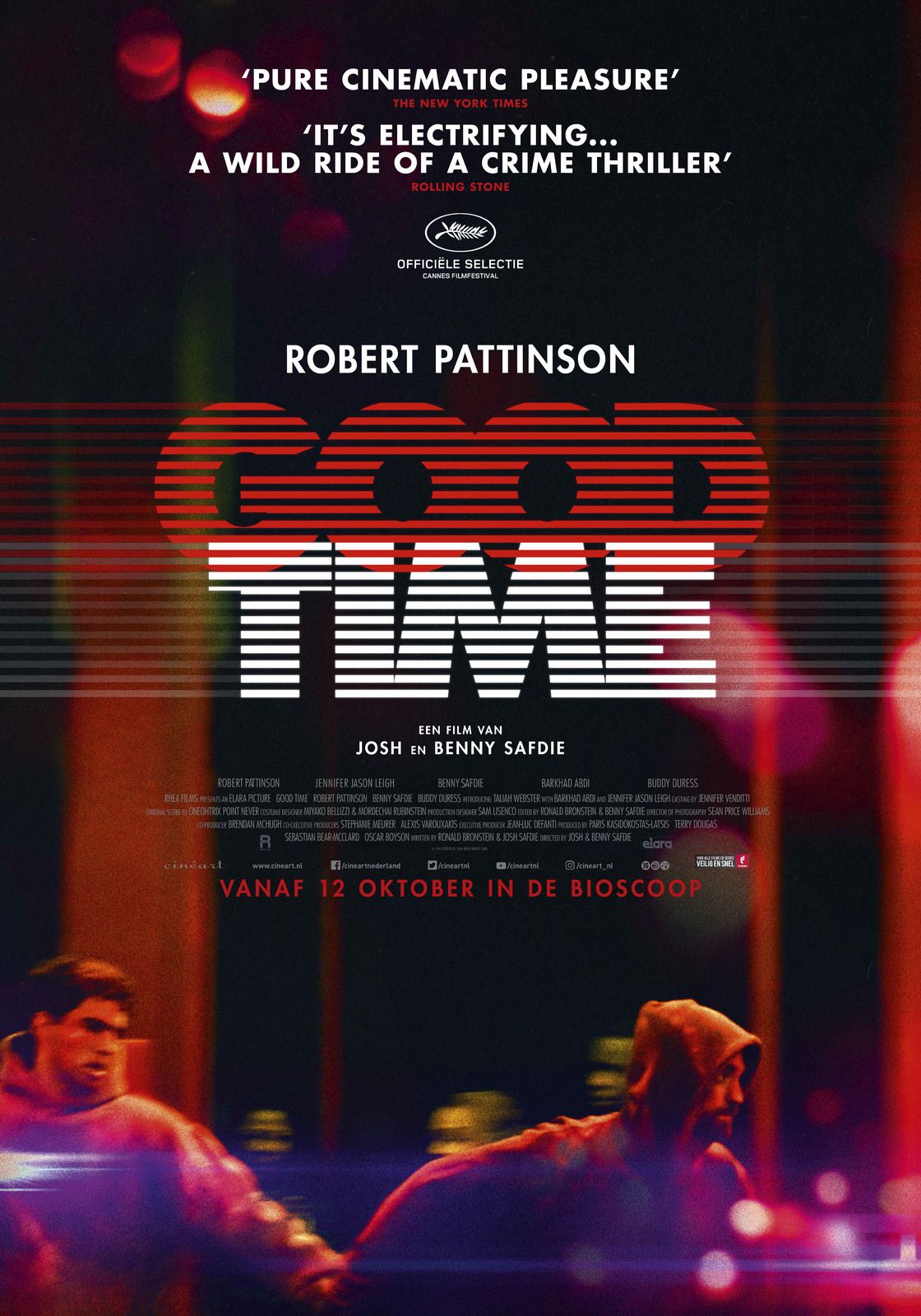 Regisseur: Josh Safdie, Bennie Safdie
Acteurs: Robert Pattinson, Benny Safdie, Jennifer Jason Leigh, Buddy Duress, Barkhad Abdi


Jaar: 2017
Speelduur: 100 minuten
Ondertiteling: Nederlands