PRIDE PERSPECTIVES
Everyone should feel free to be themselves, without an imposed norm from outside. Unfortunately, the reality is different, and our emancipation is often far from complete. Therefore it's important for us to be part of the official Pride Amsterdam programming with a varied selection of queer films and events to give diverse perspectives on the LGBTQIA+ community and celebrate love, in all its forms and facets, together.
Gather all queers and friends! History, film, music, culture, Dutch diva's, we make it multi-cultural and of all ages. No phones allowed. The grand prize? Your bill paid for. So come drink some Bitchers, laugh and compete with your sparkling host Rook Hogenboom.
Wednesday, August 3rd at 9pm
Team: 3 to 5 players
~ Limited space ~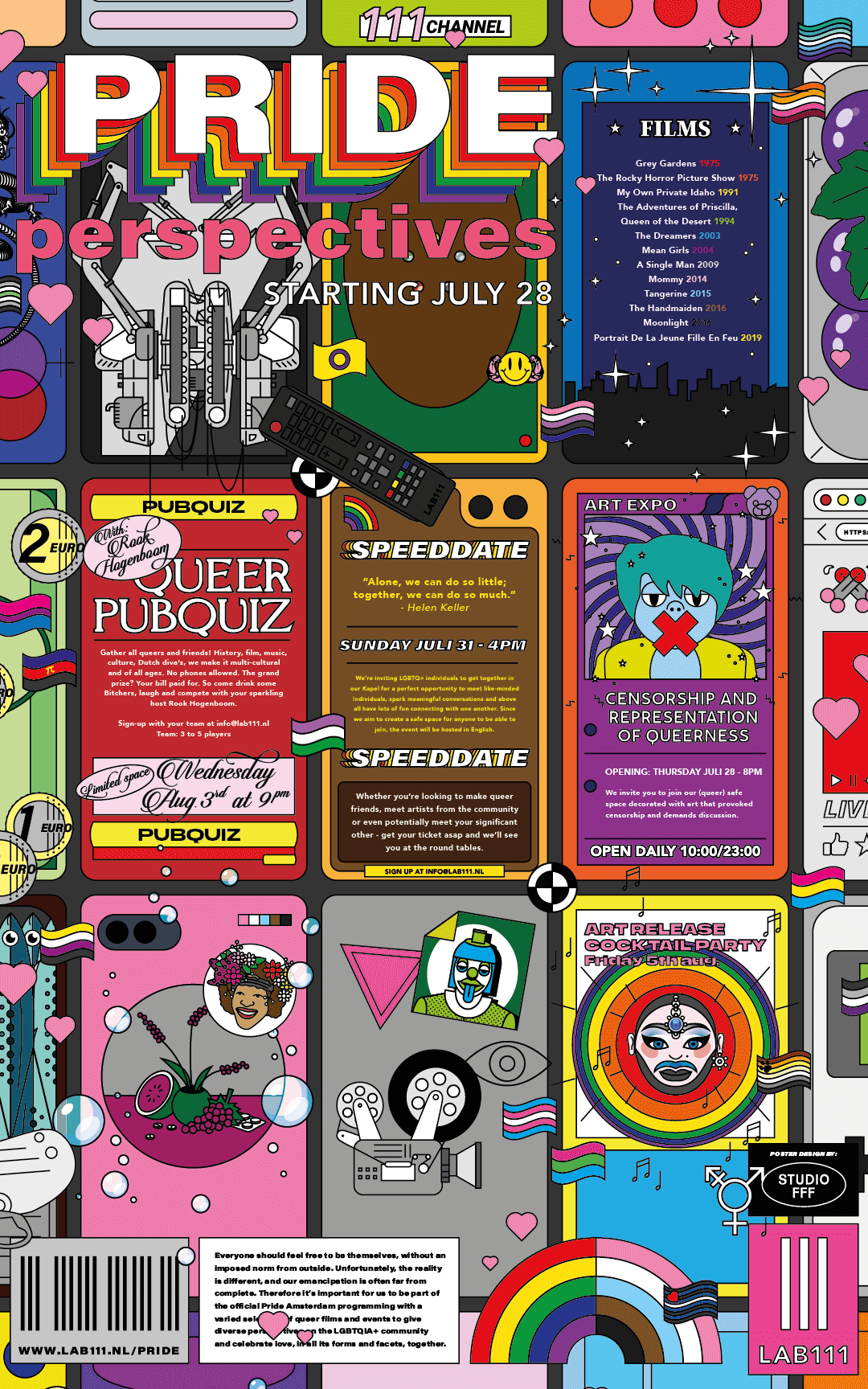 We're inviting LGBTQ+ individuals to get together in our Kapel for a perfect opportunity to meet like-minded individuals, spark meaningful conversations and above all have lots of fun connecting with one another. Since we aim to create a safe space for anyone to be able to join, the event will be hosted in English.
Whether you're looking to make queer friends, meet artists from the community or even potentially meet your significant other – get your ticket asap and we'll see you at the round tables.
Sunday July 31st at 4pm
~ Limited space ~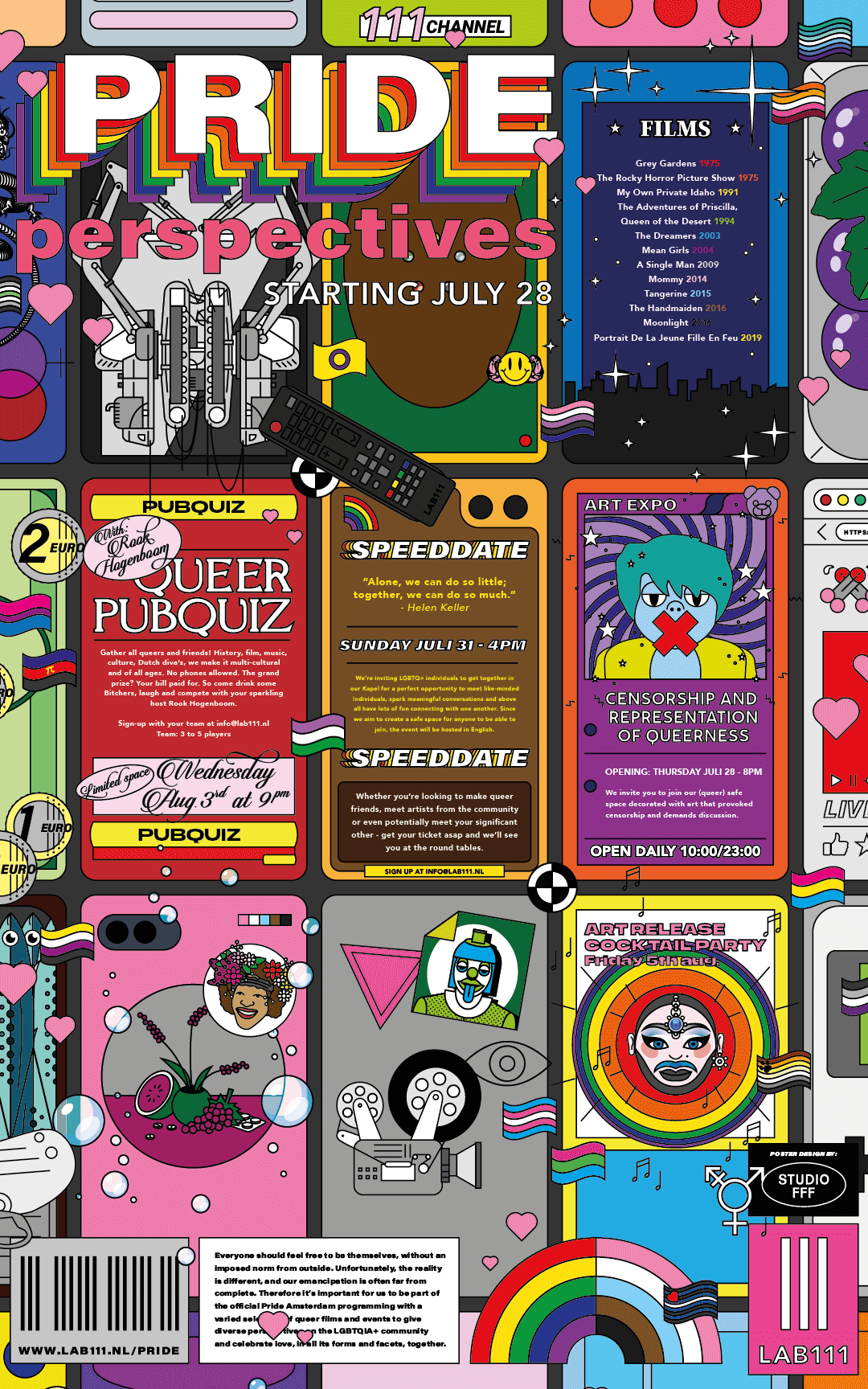 PRIDE EXPO – 'censorship and representation of queerness'
We invite you to join our (queer) safe space decorated with art that provoked censorship and demands discussion.
Opening: Thursday July 28th at 8pm
Open daily: 10:00 – 23:00
ART RELEASE/COCKTAIL PARTY – Friday August 5th
Regisseur: Celine Sciamma
Acteurs: Adèle Haenel, Valeria Golino, Noémie Merlant, Luàna Bajrami


Jaar: 2019
Speelduur: 119 minuten
Ondertiteling: Engels