OVER THE RAINBOW: CALL ME BY YOUR NAME
Every year we're delighted to participate in Pride with a week stacked full of your favorite LGBTQI+ stories. This edition sees recent arthouse hits Portrait De La Jeune Fille En Feu and Call Me By Your Name return, but also Gus van Sant's 90's classic My Own Private Idaho, Pedro Almodóvar's beloved melodrama Todo Sobre Mi Madre and Dee Rees' revelatory debut Pariah join Over The Rainbow program.
Elio (Timothée Chalamet) is spending the summer in Italy with his parents when research assistant Oliver (Armie Hammer) arrives, stirring complex new romantic feelings.
Winner of the Best Adapted Screenplay Oscar and with 3 other nominations including Best Picture and Best Lead Actor, Call Me By Your Name has established itself as a modern classic.
Please note that these screenings will feature English subtitles.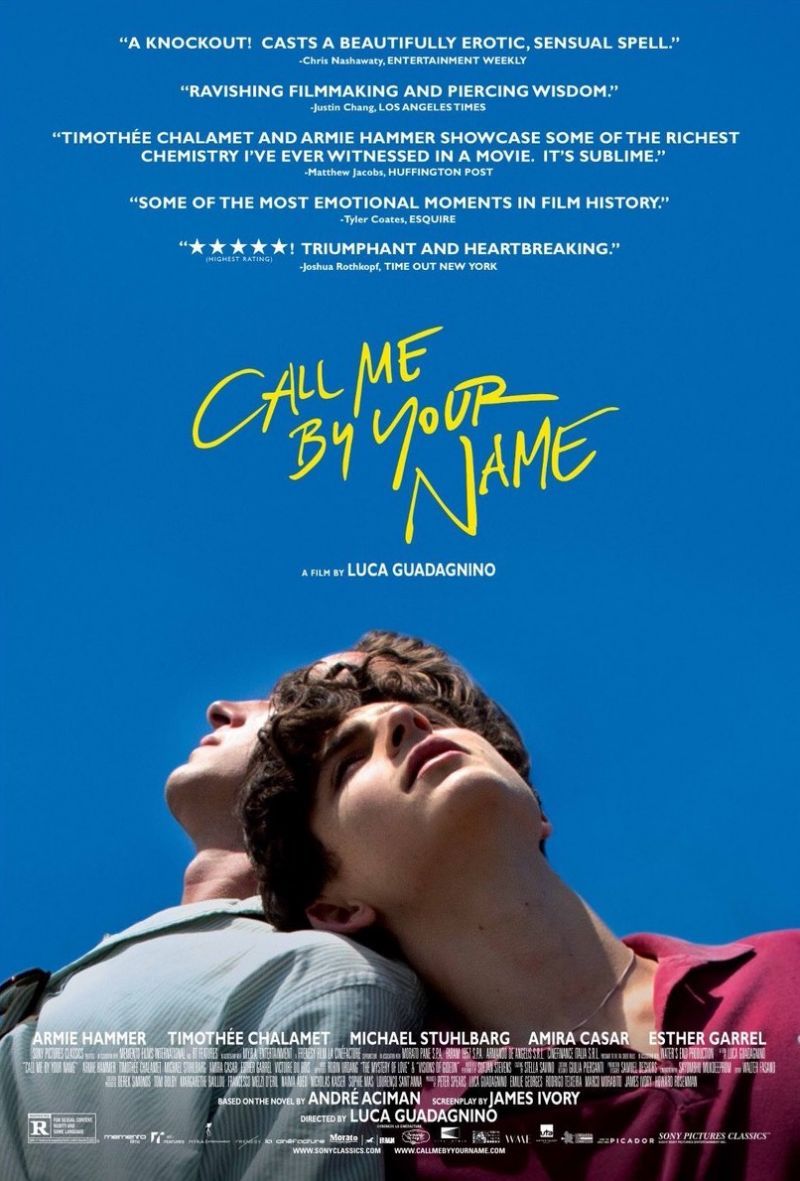 Regisseur: Luca Guadagnino
Acteurs: Armie Hammer, Timothée Chalamet, Michael Stuhlbarg


Jaar: 2017
Speelduur: 132 minuten
Ondertiteling: Engels