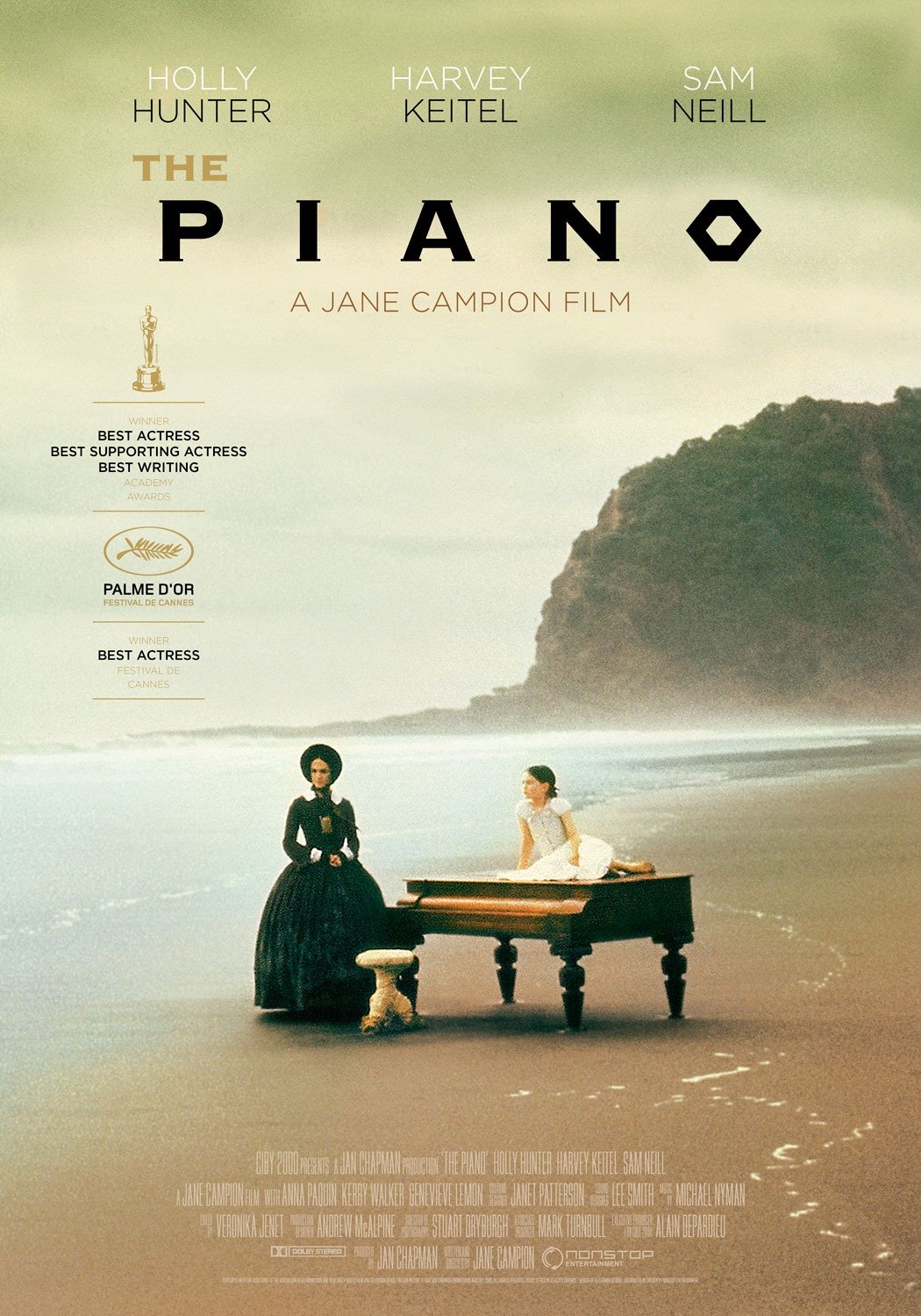 The Piano
Engels, Maori gesproken
Geen ondertiteling
Jane Campion became the first female director to win the Palme d'Or for The Piano, her extraordinary, triumphant masterpiece about a mute woman's rebellion in a newly colonised, Victorian-era New Zealand.
Holly Hunter gives a majestic silent performance as Ada McGrath, the mute Scotswoman and talented pianist who arrives with her strong-willed young daughter Flora (Anna Paquin) in the New Zealand wilderness. She is to marry frontiersman Alistair Stewart (Sam Neill), having been sold him by her father, but takes an immediate dislike to him after he refuses to carry her beloved piano home with them, instead selling it to his overseer George Baines (Harvey Keitel).
Attracted to Ada, Baines agrees to return the piano in exchange for lessons that gradually become a series of erotically charged sexual encounters. As the story unfolds like a Greek tragedy, complete with a chorus of Maori tribes, all of the characters' long suppressed emotions come to the fore, as if elicited by the wildness of the natural world around them.
On April 28th 
with introduction by Bram Kleiweg (Singel Uitgeverijen) about Jane Campion, the New Zealand fronteer, and repression (€2,50 surcharge).
This film is part of our program Female Frame: Breaking The Celluloid Ceiling.