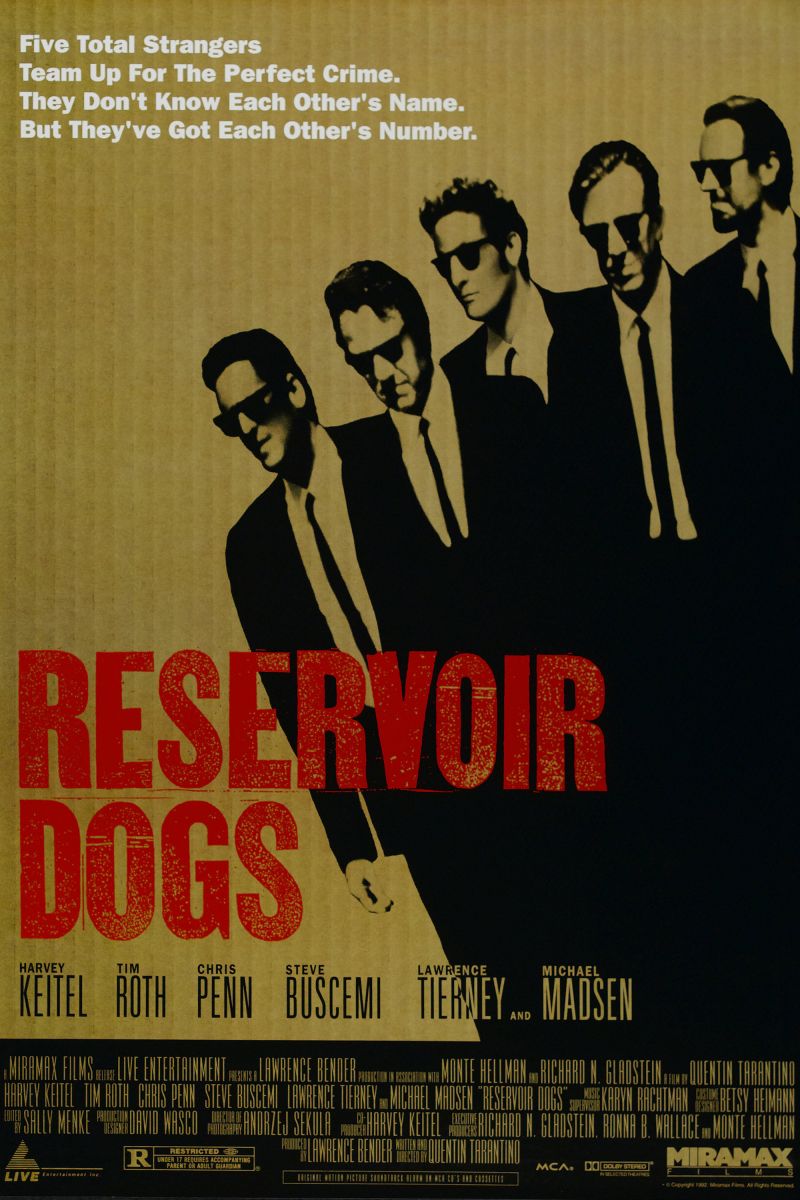 Reservoir Dogs
Engels gesproken
Geen ondertiteling
Meer dan vijfentwintig jaar na dato is het haast ondenkbaar hoe Tarantino's speelfilmdebuut als scenarist/regisseur zorgde voor een wedergeboorte van de Amerikaanse onafhankelijke film – vergelijkbaar met de verandering die de door hem geliefde Nouvelle Vague regisseurs teweegbrachten in 60's Frankrijk.
Speels switchend tussen de voorbereiding en de gewelddadige naweëen van een uit de hand gelopen juwelenoverval laat Tarantino zijn overvallers in iconische dialogen filosoferen over de diepere betekenis van Madonna's 'Like A Virgin' ("How many dicks is that?") en het belang van fooi, om even later te shockeren met toentertijd zeer controversieel, gestileerd geweld. De jonge filmnerd QT – jarenlang werkzaam in een videotheek – doorspekte zijn debuut met filmreferenties en baseerde een goed gedeelte van deze low-budget heist classic op het obscure City On Fire van de Hongkongse regisseur Ringo Lam.
This film is part of our program QT3: The First Three
.