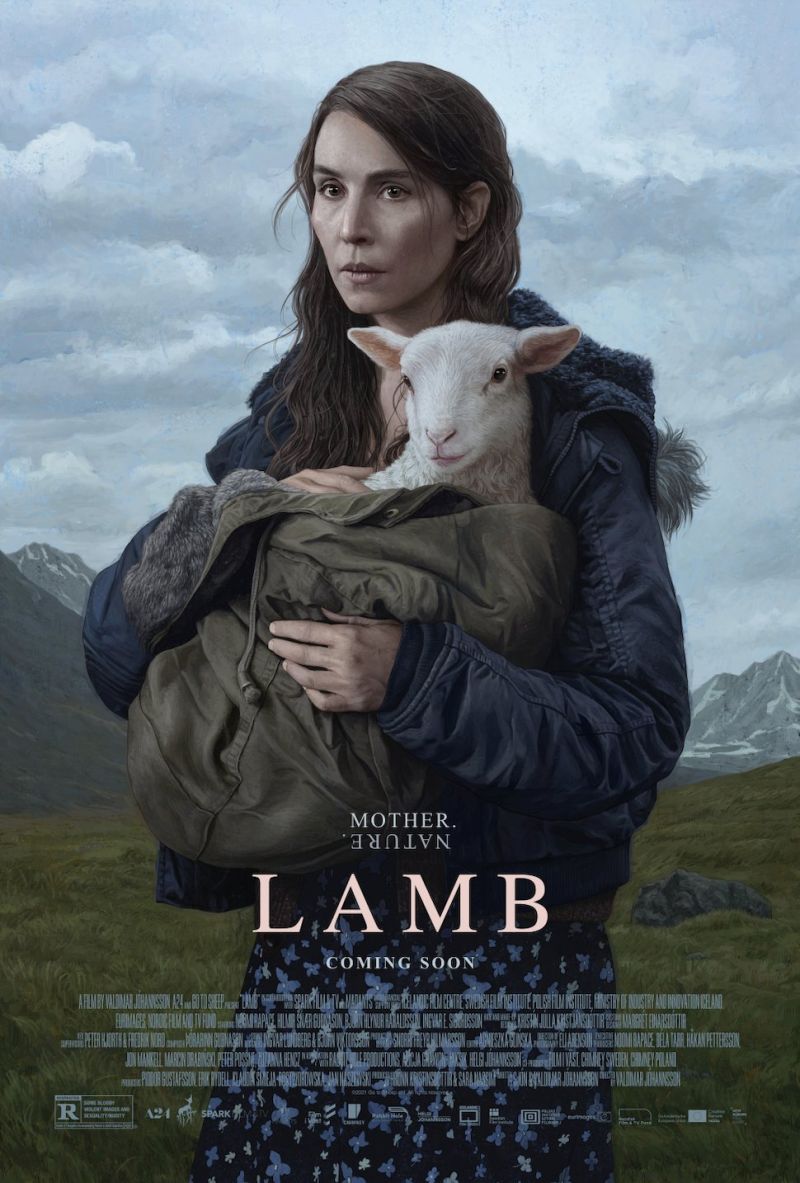 Lamb
IJslands gesproken
Engels ondertiteld
María en Ingvar hebben een schapenboerderij in een afgelegen deel van IJsland. Het stel is kinderloos en zou daar graag verandering in brengen. De geboorte van een bijzonder lammetje brengt aanvankelijk vreugde en de suggestie van een gezinsleven op de boerderij. Maar de natuur heeft andere plannen en al gauw loopt de spanning op. Met het bezoek van Ingvars broer Pétur komt de onhoudbare situatie tot een uitbarsting.
In zijn debuutfilm verweeft regisseur Valdimar Jóhansson elementen van folk horror met die van een klassiek plattelandsdrama. In de openingsscènes weet hij een kudde schapen die op het punt staat de wei in te gaan een onheilspellende dreiging mee te geven, en dat gevoel van naderend onheil houdt hij de hele film knap vast. Want dat er iets helemaal fout zit met het nieuwe familieleven van María en Ingvar is duidelijk, maar wat precies? Pas na een uur onthult Jóhansson de ware toedracht. De werkelijke horror van de film zit hem in de eenzaamheid en de verwerking van een groot verlies die vooral María in zijn greep houdt.
María and Ingvar own a sheep farm in a remote part of Iceland. They have no children and would like to change that. The birth of a special little lamb at first brings joy and the notion of a family life to the farm, but nature has other plans and tensions soon begin to mount. When Ingvar's brother Pétur comes to visit, the untenable situation explodes.
Director Valdimar Jóhansson interweaves elements of folk horror and traditional rural drama in his debut film. In the opening scenes, he manages to imbue a herd of sheep about to go out to the fields with an ominous menace, and he cleverly maintains that sense of impending doom throughout the film. Because something is obviously very wrong with María and Ingvar's new family life, but what exactly? Jóhansson waits an hour before he reveals what is actually going on. The film's true horror lies in the loneliness and the coming to terms with a great loss, which has a hold on María in particular.