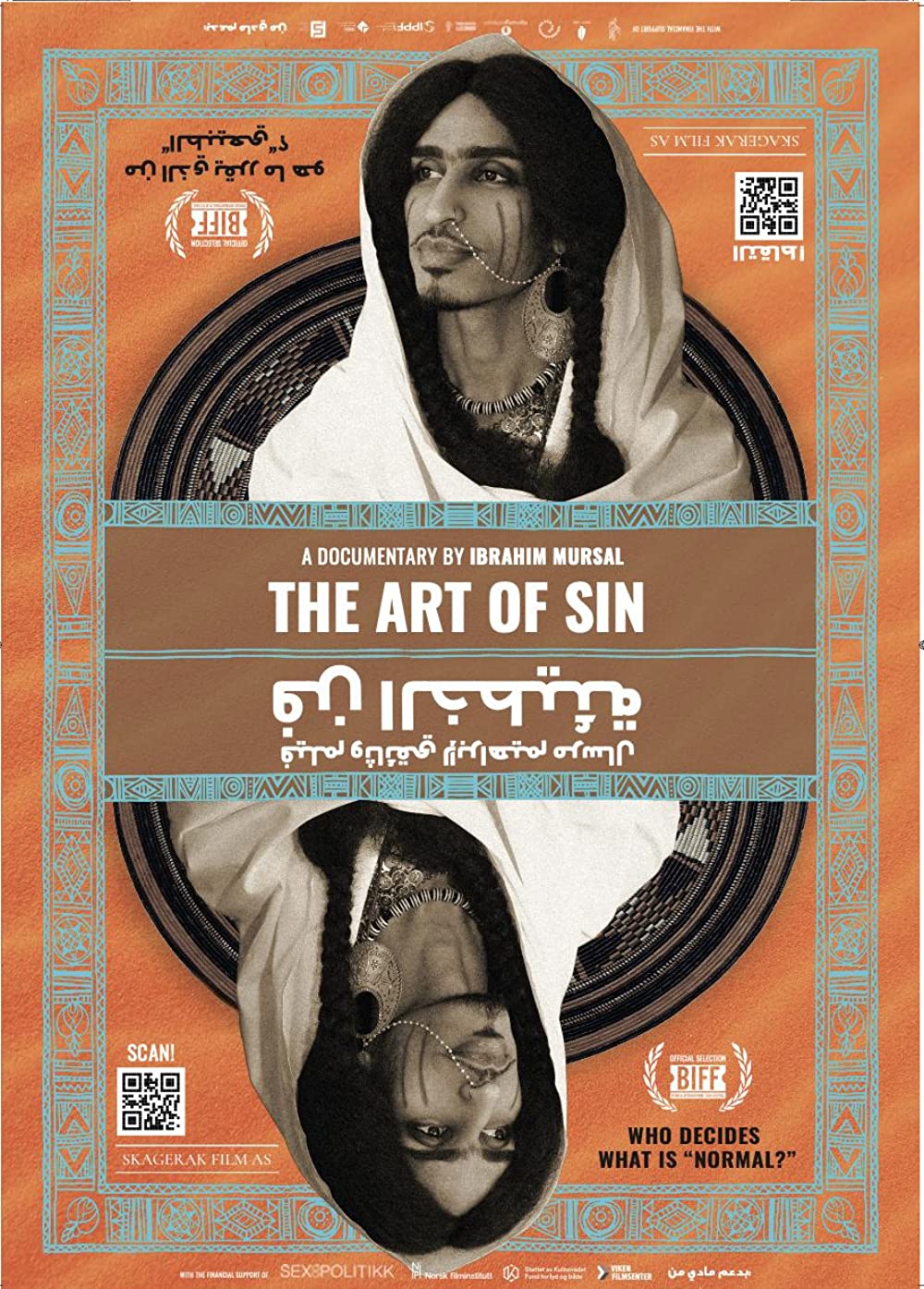 IQMF: The Art Of Sin incl. talk
Arabisch gesproken
Engels ondertiteld
After coming to Norway as a refugee, Ahmed Umar has become a renowned artist. Proud of his roots, his art mixes Sudanese and western influences. In 2015, he came out as gay on Facebook, making him the first openly gay man from Sudan, this causes a massive outrage in the Sudanese community. Although the 30-year dictatorship fell by the revolution in 2019, homosexuality is still punishable by death in Sudan. Still, Ahmed takes a chance and goes back to Sudan to see his mother again. Norway isn't without dangers for openly gay immigrants either. During a Pride parade, Ahmed is badly beaten up because of his flamboyant attitude.
In "The Art of Sin", director Ibrahim Mursal has to face his own deeply ingrained prejudice while following Ahmed's journey. With a deeply religious background, he struggles with his own cultural concept of masculinity. "The Art of Sin" is a journey spanning worlds and cultures, art and religion, national identities, genders and love.
Q&A with artist Ahmed Umar.
This film is part of our program International Queer & Migrant Film Festival.