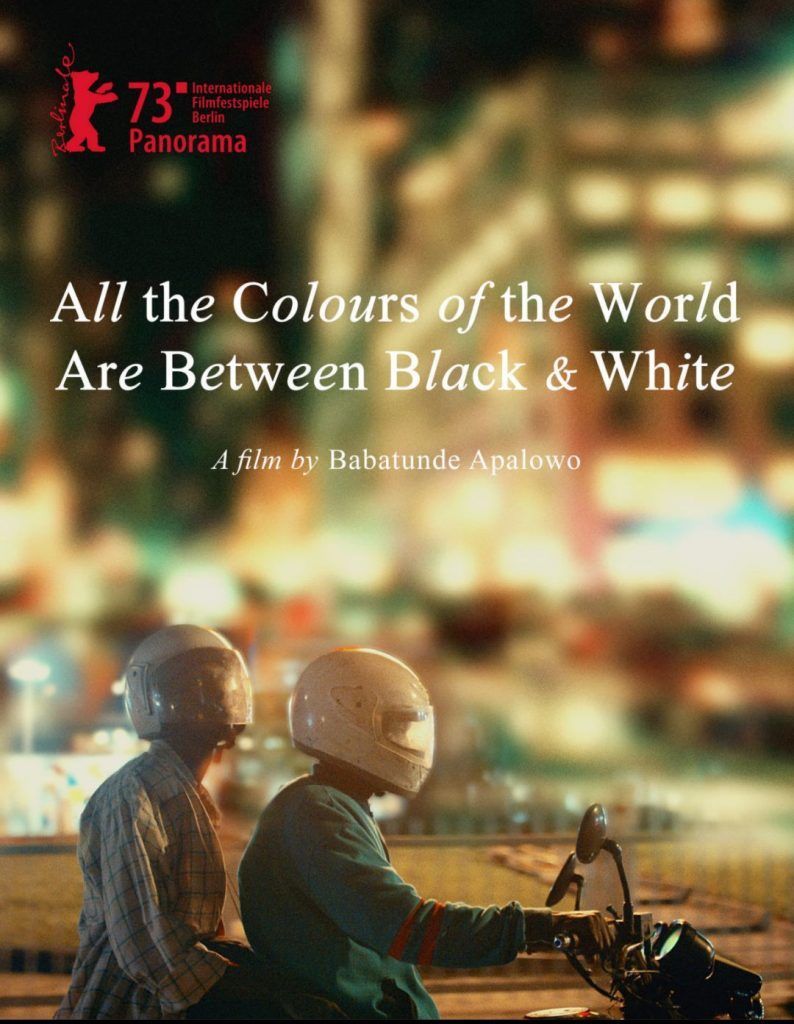 International Queer&Migrant Film Festival present: All the Colors in the World are between Black and White
Engels,Igbo gesproken
Engels ondertiteld
Bambino en Bawa ontmoeten elkaar in Lagos en het klikt meteen. Tijdens hun lange reizen door de stad ontwikkelen ze een diepe genegenheid voor elkaar. Maar in een maatschappij waar homoseksualiteit taboe is, voelen ze de druk om zich te schikken naar de normen. Regisseur, scenarist en producent Babatunde Apalowo neemt de titel van zijn film op zijn woord. Met een onopvallende kleurencompositie vertelt hij een ingetogen en teder verhaal van twee mannen die een hechte band krijgen in een samenleving waarin seksuele relaties tussen mensen van hetzelfde geslacht taboe zijn en strafbaar zijn voor vervolging.
Deze filmvertoning is onderdeel van het Queer & Pride Summer Programma van Queer & Pride Amsterdam.
Bambino and Bawa meet in Lagos and they hit it off immediately. During their long journeys through the city, they develop a deep affection for each other. But in a society where homosexuality is taboo, they feel the pressure to conform to the norms. Director, screenwriter and producer Babatunde Apalowo takes the title of his film at his word. With an unobtrusive color composition, he tells a subdued and tender story of two men who become close in a society in which sexual relations between people of the same sex are taboo and punishable by prosecution.
This film screening is part of the Queer & Pride Summer Program of Queer & Pride Amsterdam.