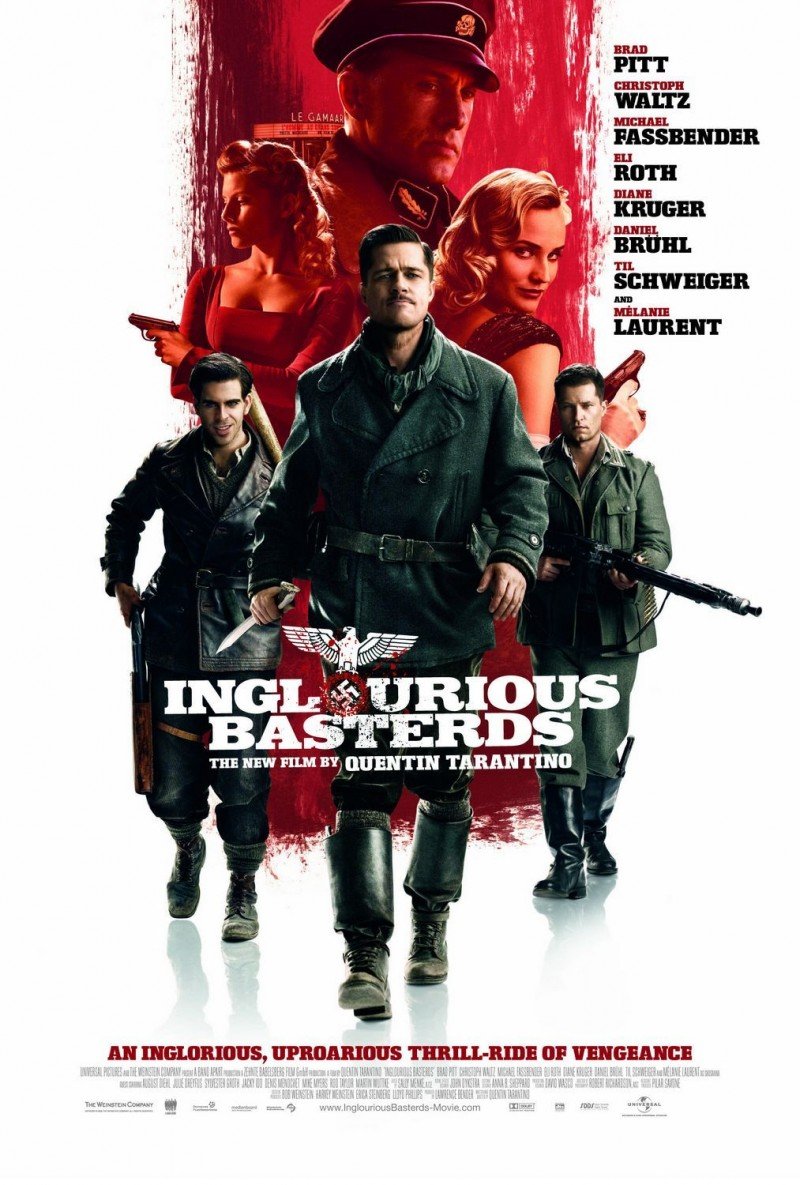 Inglourious Basterds
Engels gesproken
Nederlands ondertiteld
Tarantino schaafde meer dan tien jaar aan het scenario van wat hij zelf zijn "bunch-of-guys-on-a-mission" film noemde; "my Dirty Dozen or Where Eagles Dare or Guns of Navarone kind of thing". Uiteindelijk fungeerde zijn eigen scenario voor Pulp Fiction als blauwdruk voor de verhalen in deze uiterst originele oorlogsfilm. Aan de hand van een doodseskader van Joods-Amerikaanse soldaten, de uitbaatster van een bioscoop in bezet Frankrijk en een sardonische SS-officier (de toen nog onbekende Christoph Waltz ontving een Oscar voor zijn flamboyante vertolking) herschrijft QT met speels gemak de geschiedenis van WOII.
This film is part of our program
The Complete Quentin Tarantino.