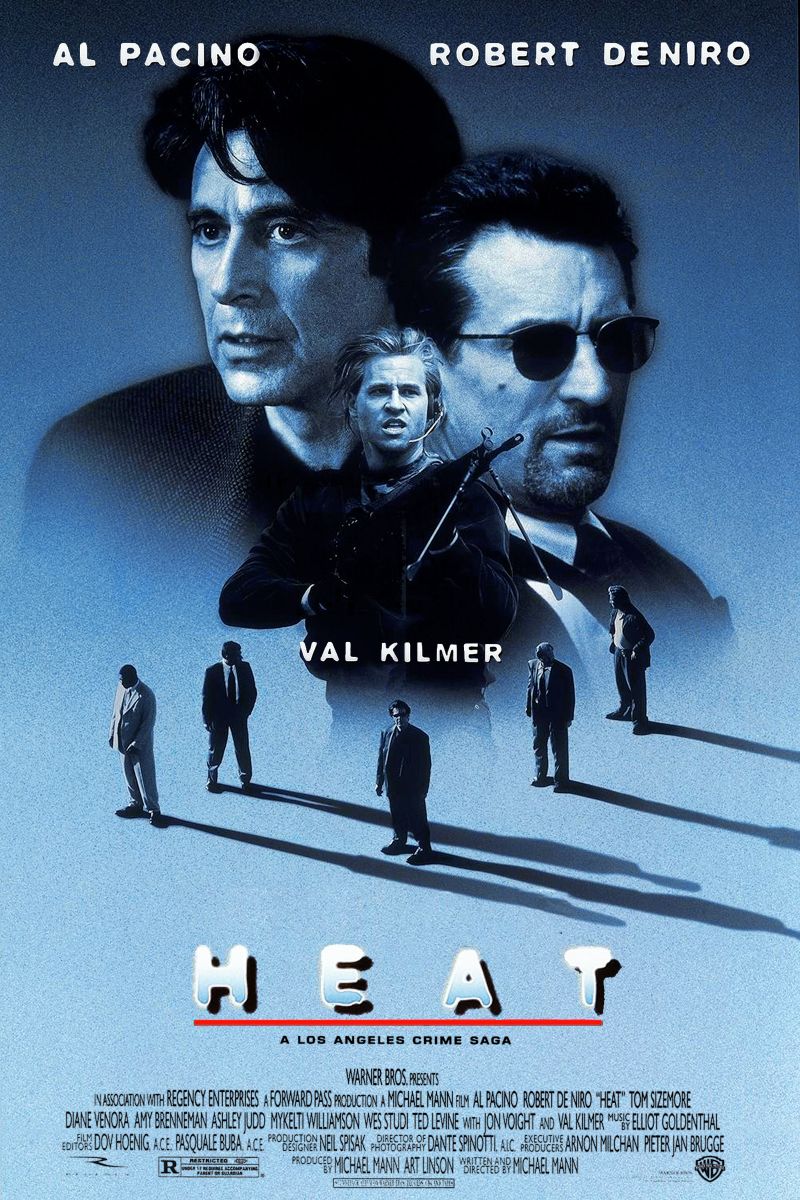 Heat
Engels gesproken
Geen ondertiteling
In the wake of a precision heist of an armored van, the crew of a fierce, professional thief (De Niro) and an obsessively driven LAPD detective (Pacino) are locked in deadly opposition as they vector towards each other in Mann's dazzling, twilight vision of Los Angeles. As the stakes escalate and their lives begin to unravel, the crew initiates its most dangerous and complex heist.
Taking inspiration from the late Chicago police detective Charlie Adamson – who killed the actual Neil McCauley in a shootout in 1963 – Heat was the culmination of years of research by Mann resulting in its depth and range of characters and choreography of action. With its epic scale and stunning performances from Pacino, De Niro, Val Kilmer, Tom Sizemore, Ashley Judd, Amy Brenneman, Diane Venora, Natalie Portman and Jon Voight, Heat is as incendiary as it was 25 years ago.
This film is part of our program LAB111: The Next Chapter.