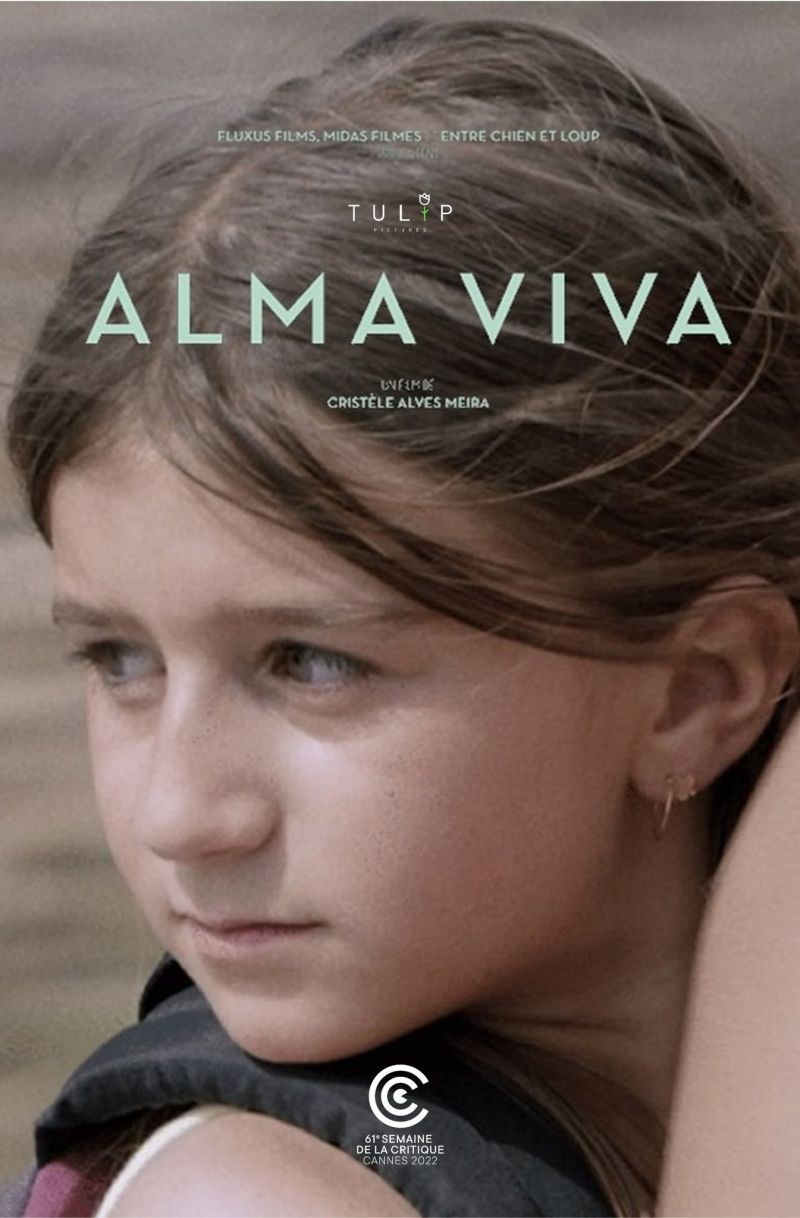 Club Imagine: Alma Viva
Portugees gesproken
Engels ondertiteld
Portugal, een pittoresk dorpje diep de bergen. Zoals elke zomervakantie bezoekt Salomé (Lua Michel) er haar geliefde grootmoeder. Maar dan ineens overlijdt de matriarch, die als een heks werd beschouwd. Terwijl de familieleden elkaar tijdens de begrafenis in de haren vliegen, begint de stilletjes toekijkende Salomé te vermoeden dat de geest van de tovenares bezit van haar heeft genomen. 
Cristèle Alves Meira's door vrouwen beheerste speelfilmdebuut ging in wereldpremière tijdens Critic's Week in Cannes 2022 en vertegenwoordigt Portugal bij de Academy Awards van 2023. Het is een ode aan het landelijke leven, met een vleugje folkhorror en zelfs een snufje humor. Meira draaide de film in het dorpje waar ze opgroeide en laat haar eigen dochter schitteren in de hoofdrol. Subtiel maar ook rauw vertelt ze een magisch-realistisch verhaal van tradities, verdriet, chaos, hekserij en de maar al te reële wreedheid van menselijke relaties.
Portugal, a picturesque village in the heart of the mountains. Like every summer, Salomé (Lua Michel) comes here for the holidays to visit her beloved grandmother. Only this summer the matriarch, who was considered a witch, suddenly dies. Over her funeral the family is divided, while Salomé, a silent observer to the ordeal, begins to suspect she is haunted by the sorceress' spirit.
World premiered at Critic's Week in Cannes 2022, and now representing Portugal at the 2023 Academy awards, Cristèle Alves Meira's female driven debut feature is an ode to rural life, with a dash of folk horror and even a pinch of humour. Brilliantly directing her own daughter in the leading role, and shooting the film in her childhood village, she delicately paints with rawness and magical realism, the story of traditions, grief, chaos, witchcraft and the very real brutality of human relationships.
This film is part of our collaboration Club Imagine
.