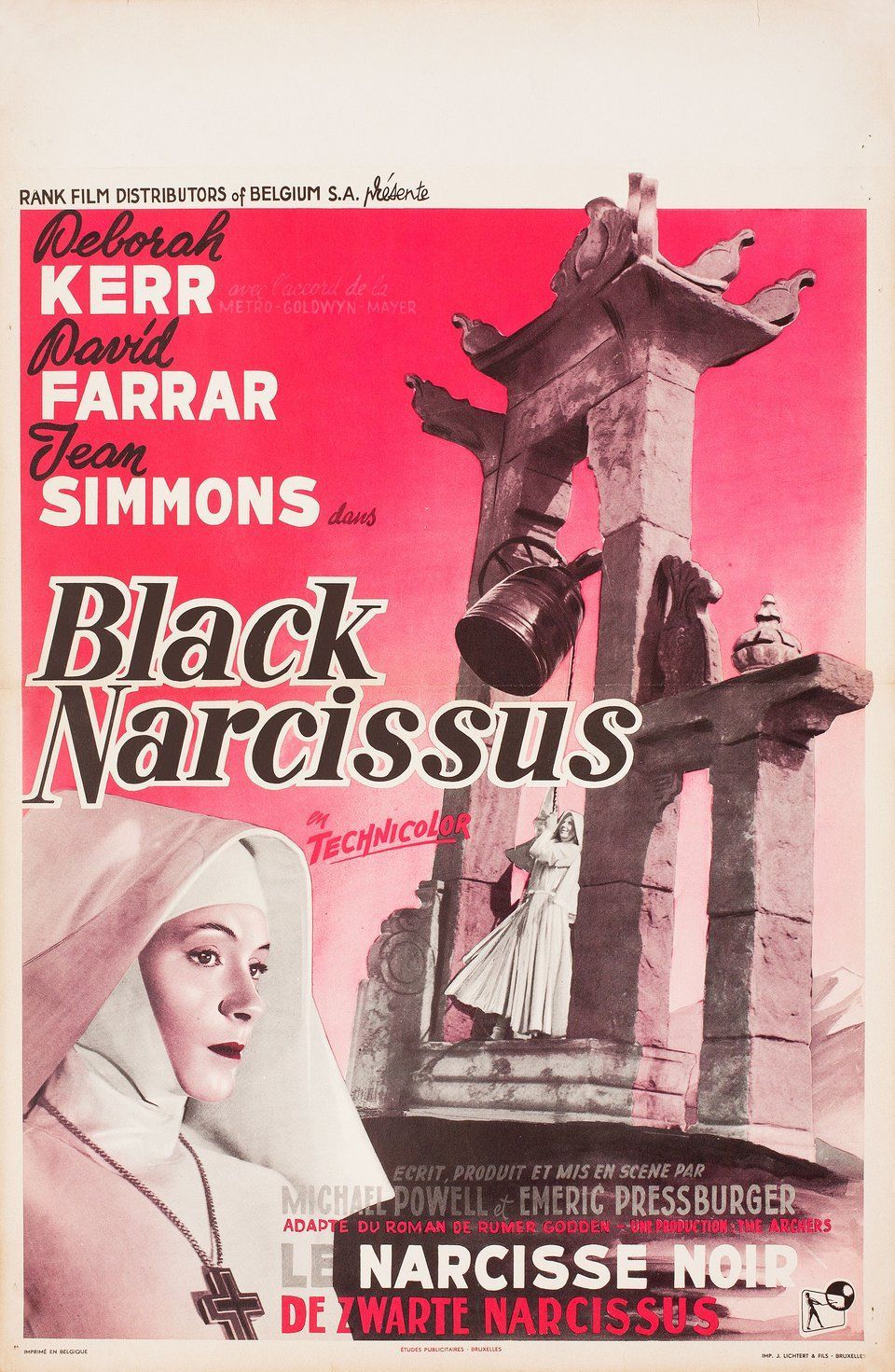 Black Narcissus
Engels gesproken
Geen ondertiteling
Een groep nonnen opent een geïmproviseerd klooster in de uitlopers van de Himalaya, maar al snel worden hun geloften op de proef gesteld in deze nieuwe, exotische omgeving. Deborah Kerr's zuster Clodagh heeft een spirituele crisis, terwijl een medezuster, briljant gespeeld door Kathleen Byron, erotisch geobsedeerd raakt door een Britse agent, wat leidt tot een onvergetelijk einde.
Kerr geeft een van haar beste vertolkingen als de getroebleerde non, hoewel Byrons vertolking van de waanzinnige zuster Ruth, vooral in de beroemde lippenstiftscène, het meest blijft hangen. Ondanks de weelderige locatie werd Black Narcissus gefilmd in Pinewood, met buitenscènes in een tuin in Horsham. De prachtige cinematografie van Jack Cardiff en de decors van Alfred Junge wonnen beide Oscars.
A group of nuns open a makeshift convent in the foothills of the Himalayas, but soon find their vows challenged in this new, exotic environment. Deborah Kerr's Sister Clodagh has a spiritual crisis, while a fellow nun, brilliantly played by Kathleen Byron, becomes erotically obsessed with a British agent, leading to an unforgettable ending.
Kerr gives one of her best performances as the troubled nun, although it is Byron's portrayal of the delirious Sister Ruth, particularly in the famous lipstick scene, that lingers most. Despite its lush location, Black Narcissus was filmed in Pinewood, with exterior scenes shot in a garden in Horsham. Jack Cardiff's beautiful cinematography and Alfred Junge's sets both won Oscars.