LAB CLASSICS: ETERNAL SUNSHINE OF THE SPOTLESS MIND — 15TH ANNIVERSARY
Deze september is het precies vijftien jaar geleden dat de eigenzinnige breinen van regisseur Michel Gondry (Science Of Sleep, Be Kind Rewind) en scenarist Charlie Kaufman (Being John Malkovich) samenkwamen om de uiterst originele instant classic Eternal Sunshine of the Spotless Mind af te leveren. De hele maand vieren we de 15th anniversary van de bitterzoete liefdesgeschiedenis tussen Joel (Jim Carrey) en Clementine (Kate Winslet).
Joel (Jim Carrey) is er nogal van ondersteboven dat zijn vriendin Clementine (Kate Winslet) al haar herinneringen aan hun nogal tumultueuze relatie heeft laten wissen. Wanhopig neemt hij contact op met de uitvinder van het bewuste proces, Dr. Howard Mierzwiak (Tom Wilkinson), om zo Clementine uit zijn eigen geheugen te laten verwijderen. Maar als Joel's herinneringen aan Clementine langzaam beginnen te verdwijnen, begint hij zijn liefde voor haar opnieuw te ontdekken. Hij probeert uit alle macht het proces, dat zich diep in zijn hersenen voltrekt, tegen te gaan. Terwijl Dr. Mierzwiak en zijn crew (Kirsten Dunst, Mark Ruffalo, Elijah Wood) hem najagen door zijn eigen herinneringen, wordt Joel meer en meer duidelijk dat hij Clementine niet uit zijn hoofd krijgt.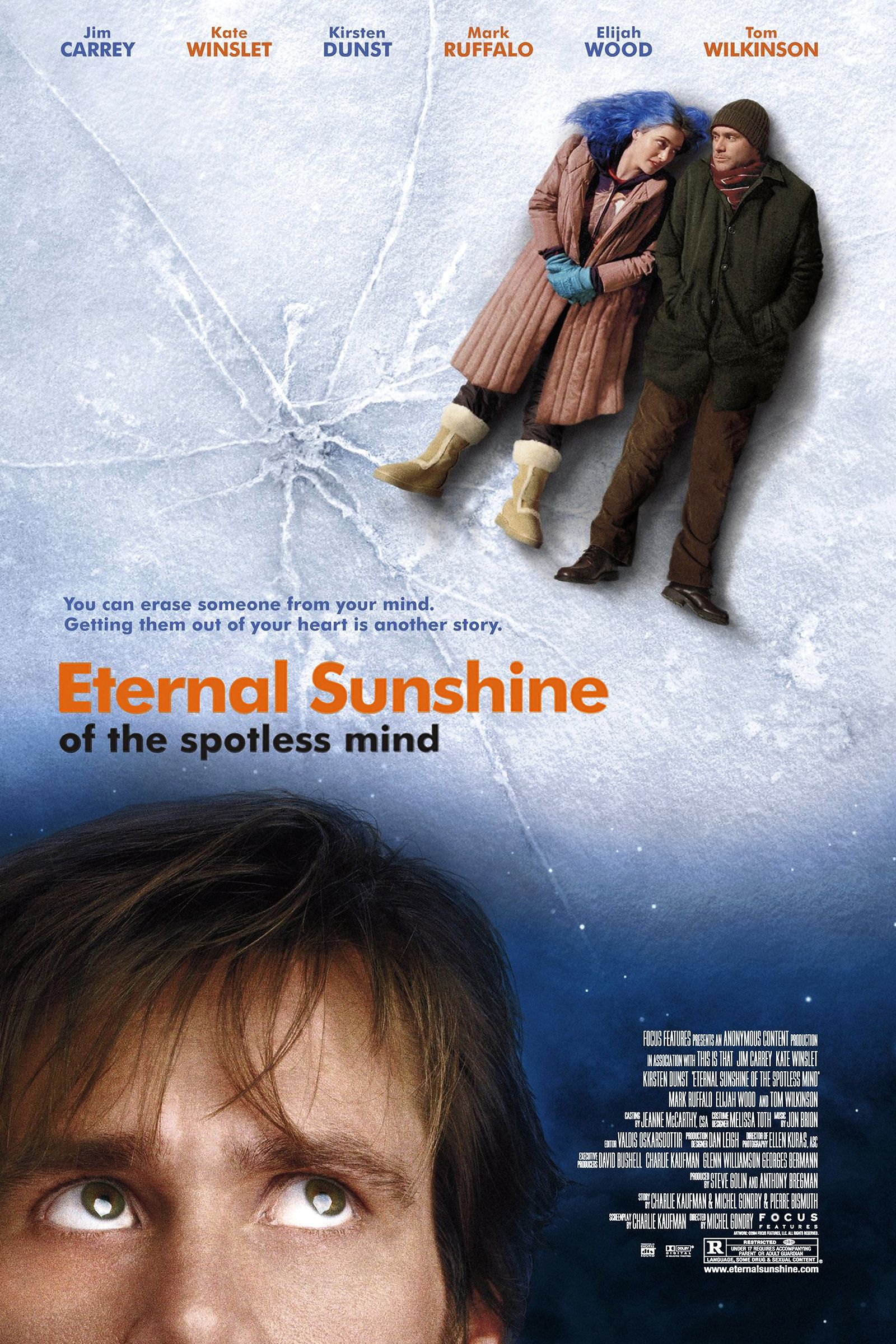 Regisseur: Michel Gondry
Acteurs: Jim Carrey, Kate Winslet, Kirsten Dunst

Jaar: 2004
Speelduur: 108 minuten
Ondertiteling: Geen