LAB CLASSICS: DO THE RIGHT THING
In het kader van de Fundraiser: War Is Not Color Blind keert Spike Lee's nog altijd uiterst actuele klassieker Do The Right Thing terug naar onze grote zaal. De volledige opbrengst van de ticket sale van zowel het panel gesprek als de filmvertoning op donderdag 16 juni gaat naar Stichting PAD-Link die zich inzet om de zwarte gemeenschap te ondersteunen die getroffen zijn door de oorlog in Oekraïne, en aanhoudende racisme en discriminatie. Van het geld zullen basisbenodigdheden worden gekocht zoals voedsel, babyvoeding en medicijnen. Daarnaast zullen de opbrengsten worden ingezet om mensen te kunnen voorzien in juridische steun.
Ter gelegenheid van de dertigste verjaardag van Spike Lee's klassieker Do the Right Thing, met Samuel L. Jackson en John Turturro, verzorgde EYE een 4K-restauratie, met de geremasterde soundtrack van 2009. De digitale restauratie (vanaf een scan van het cameranegatief) herstelt het kleurbereik, contrast, helderheid en textuur van de beelden. De restauratie werd goedgekeurd door Ernest Dickerson, Do the Right Thing's cameraman.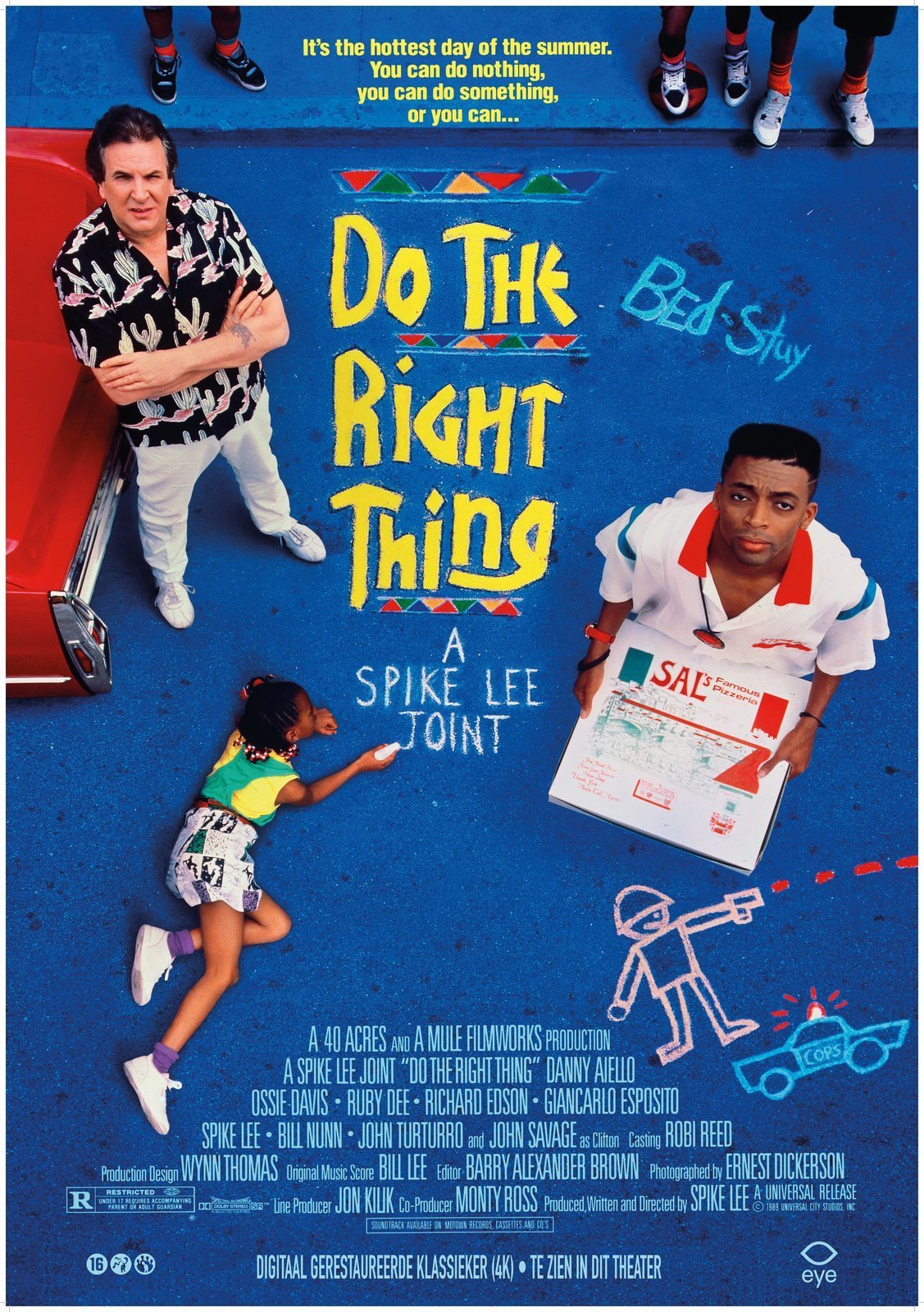 Regisseur: Spike Lee
Acteurs: Samuel L. Jackson, John Turturro, Danny Aiello


Jaar: 1989
Speelduur: 120 minuten
Ondertiteling: Nederlands