LAB CLASSICS: DER HIMMEL ÜBER BERLIN (4K RESTORATION)
With his new film, Perfect Days, hitting cinemas nationwide on December 14th, we are pleased to have Wim Wenders' most metaphysical work return to our cinema. This remastered version of Wenders' heart-breaking Berlin masterpiece is a glorious love letter to a city and a time capsule of a bygone era.

Damiel (Bruno Ganz at his most vulnerable) is one of a legion of angels watching over the lives of the inhabitants of a divided city. Set in the late 1980s, before the Berlin Wall fell, the film charts Damiel's desire to feel, as well as the people he watches over. He is especially enamored of Marion, a trapeze artist at the local circus. Although only children can see the angels, Marion is vaguely aware of Damiel's presence. So is the enigmatic actor Peter Falk, who is in town for a film shoot and has a past that puts him in close touch with the otherworldly guards.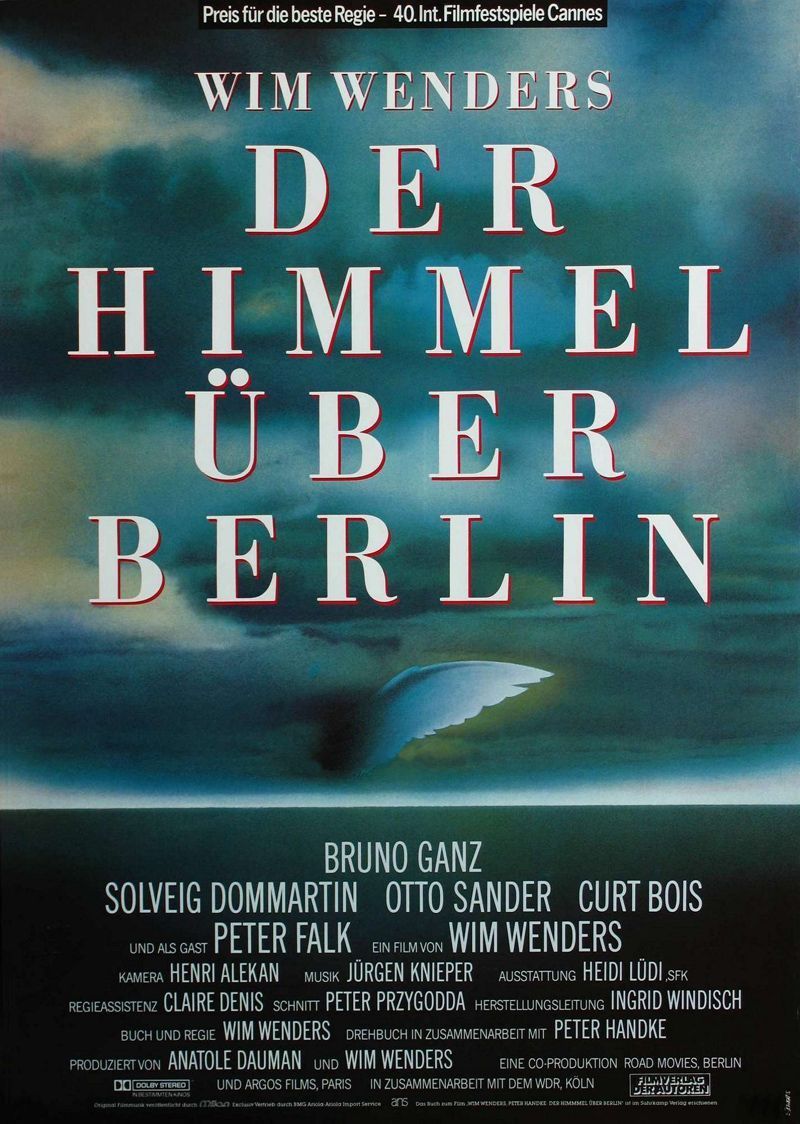 Regisseur: Wim Wenders
Acteurs: Bruno Ganz, Solveig Dommartin, Peter Falk


Jaar: 1987
Speelduur: 128 minuten
Ondertiteling: Engels