ANIME EXTRA: IN THIS CORNER OF THE WORLD
With Anime Extra we continue to shine a light on beloved and lesser-known anime from Japan. In This Corner Of The World is a delicately animated portrait of wartime Japan that offers a unique ground-level perspective on an oft-dramatized period in history, further distinguished by beautiful hand-drawn animation. This affecting story of domestic life is beautifully realised with a feathery, watercolour palette of pale colours and fuzzy horizons.
In This Corner of the World tells the story of the adolescent Suzu, who in 1944 moves to the small town of Kure in Hiroshima to live with her husband's family. Suzu's life is thrown into chaos when her town is bombed during World War II. Her perseverance and courage, however, underpin this heart-warming and inspirational tale of the everyday challenges faced by the Japanese in the midst of a violent, war-torn country.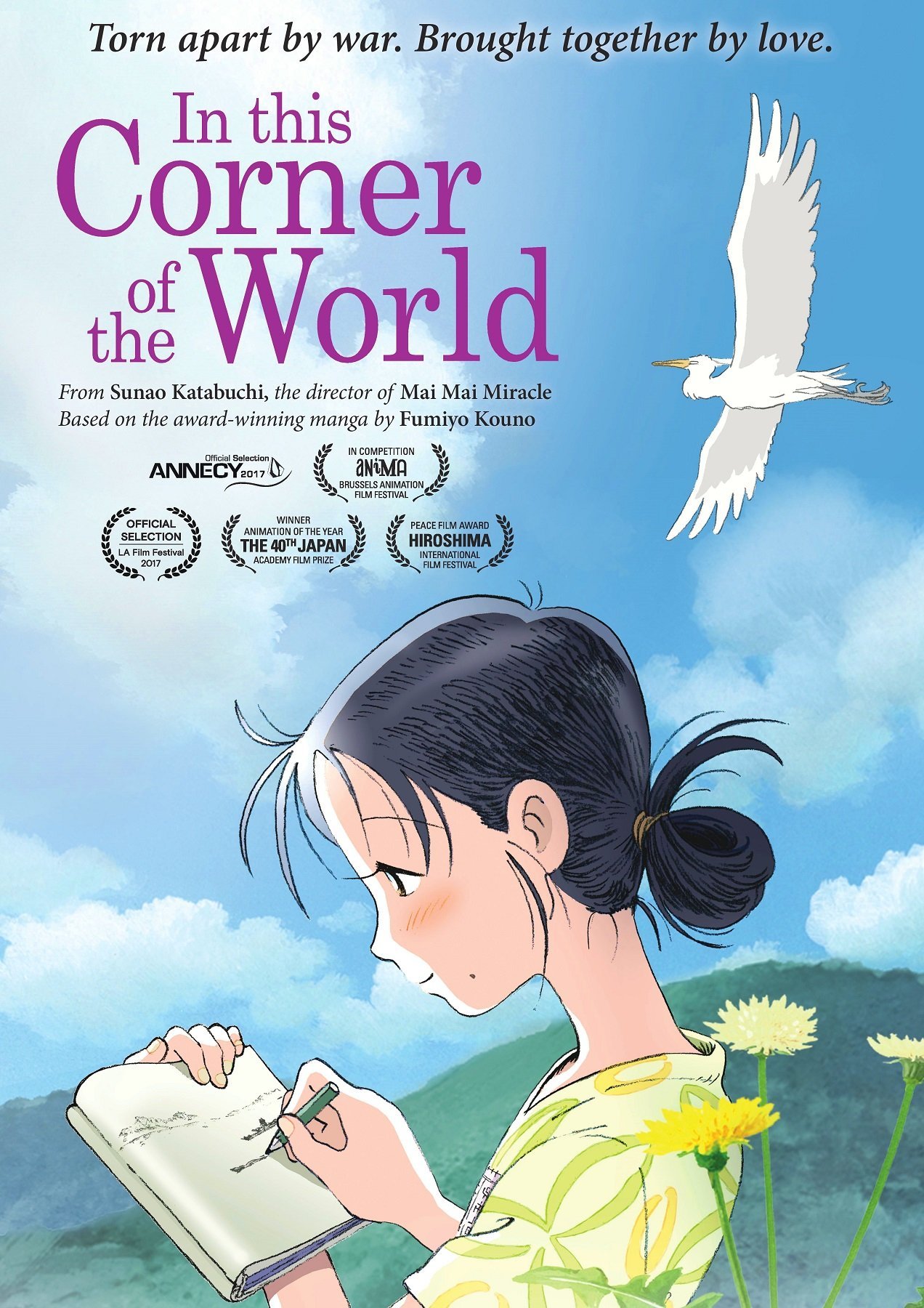 Regisseur: Sunao Katabuchi
Acteurs: Non, Megumi Han, Yoshimasa Hosoya
Jaar: 2016
Speelduur: 129 minuten
Ondertiteling: Engels