GEORGE MILLER: THREE THOUSAND YEARS OF LONGING
A consciously oldskool fairy tale from the mind of the mad-cap director behind the Mad Max series and Happy Feet, starring Tilda Swinton and Idris Elba? Sure, sign us up. George Miller's belated followup to 2015's Mad Max: Fury Road is a fantasy about a wary academic (Swinton) and a chatty genie (Elba).
Wanneer een Britse geleerde (Tilda Swinton) in Istanbul met een antiek, magisch flesje een djinn (Idris Elba) oproept, mag ze drie wensen doen in ruil voor zijn vrijheid. Door jarenlange apathie en isolement twijfelt ze over haar wensen, tot de djinn met zijn verhalen een diep verlangen opwekt, de wens om bemind te worden. Three Thousand Years of Longing is een episch fantasieverhaal van George Miller ('Mad Max') dat alle grenzen van tijd en ruimte overschrijdt. Oscarwinnares Tilda Swinton ('The French Dispatch', 'Memoria') en Idris Elba ('The Avengers', 'Luther') vervullen de hoofdrollen in dit hedendaagse romantische sprookje.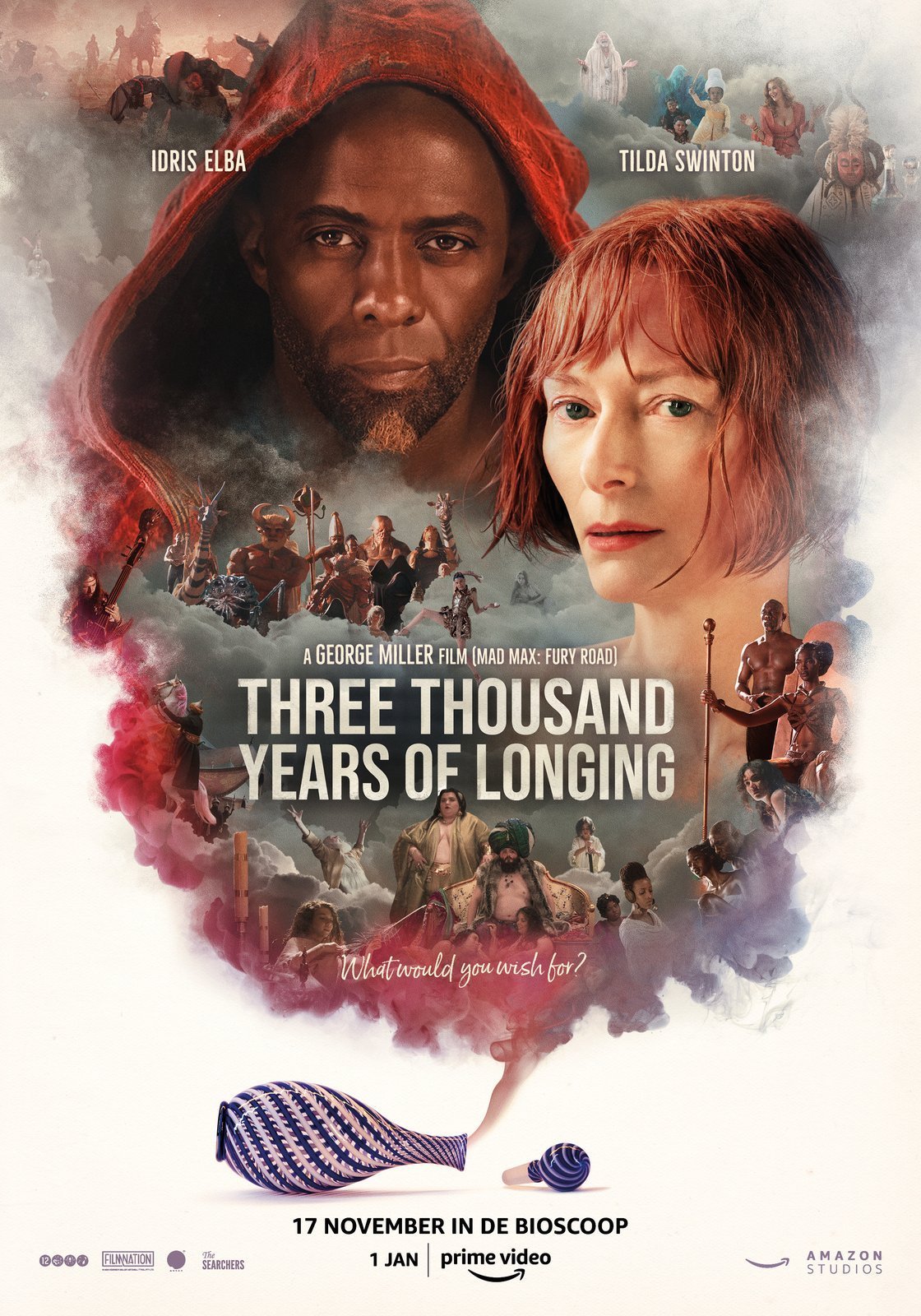 Regisseur: George Miller
Acteurs: Idris Elba, Tilda Swinton




Jaar: 2022
Speelduur: 108 minuten
Ondertiteling: Nederlands