LAB CLASSICS: COME AND SEE
Widely regarded as one of the most devastating anti-war films ever made, Elem Klimov's hallucinogenic journey into the vile inhumanity of war, as perpetrated by the Reich as they invaded Russia, is a film of great craft, courage and a deep seated compassion; a brilliant study of the cause and effect nature of brutality. We are proud to present this relentless masterpiece in a new 4K digital restoration made available, for the first time ever in the Netherlands, by EYE.
As seen through the eyes of teen-aged protagonist Alexei Kravchenko, the landscape of Byelorussia is devastated by the incursion of Nazi troops in 1943. The genocide perpetrated on the citizens of this region is almost secondary to the rape of the region itself. Despite his disillusionment with humanity, Florya (Kravchenko) emerges from his experiences vowing to survive no matter what comes — and in so doing, personifies a resilience and dignity. Come and See, originally released as Idi i Smorti, was the winner of the Grand Prix at the 1985 Moscow Film Festival.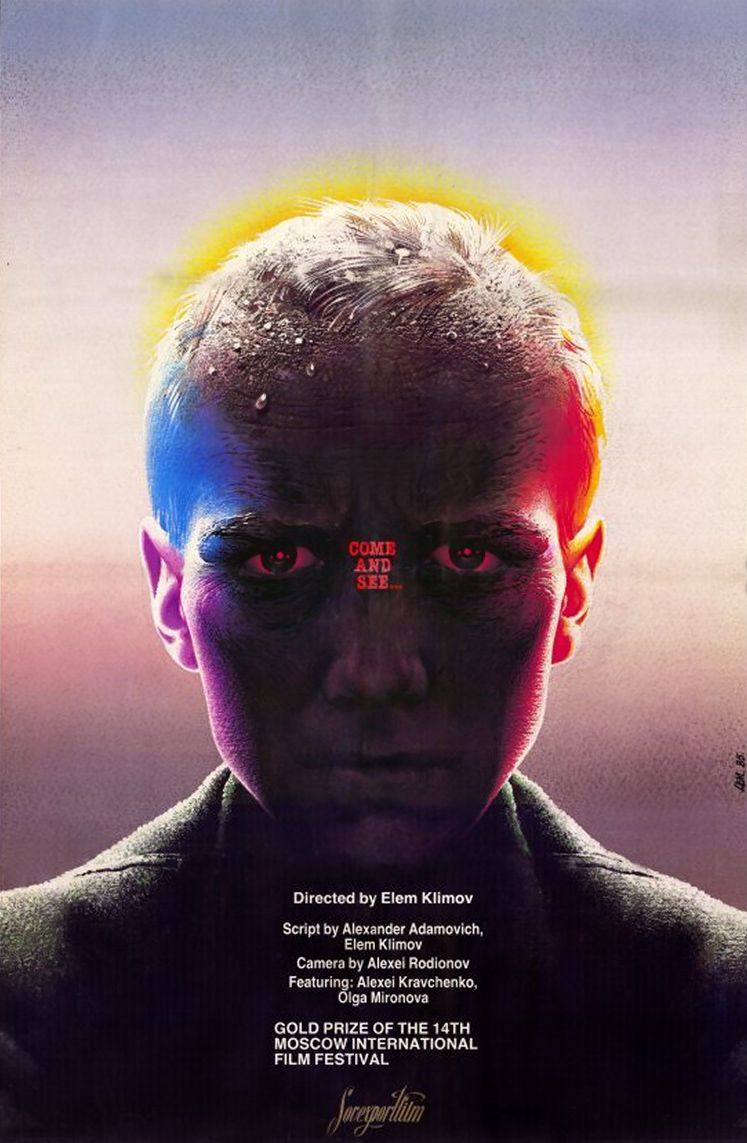 Regisseur: Elem Klimov
Acteurs: Aleksei Kravchenko, Olga Mironova, Liubomiras Lauciavicius



Jaar: 1985
Speelduur: 142 minuten
Ondertiteling: Engels