ANIME EXTRA: THAT TIME I GOT REINCARNATED AS A SLIME THE MOVIE: SCARLET BOND
We're extremely happy to return to our Anime Extra series with the new anime hit from Japan, That Time I Got Reincarnated As a Slime The Movie: Scarlet Bond.
After his people were wiped out by the Orcs, Hiiro was sure he was the last of the Ogres. Since then, he's found a home in the small nation of Raja in service to their young queen. However, things are not going well for the city-state. A mysterious curse has repeatedly fouled their water source and their queen's health is clearly declining. But when Hiiro heads off in search of aid, he runs across the Orcs responsible for the deaths of all those he held dear in the nearby country of Tempest.
Please note we'll screen the Japanese version with English subtitles.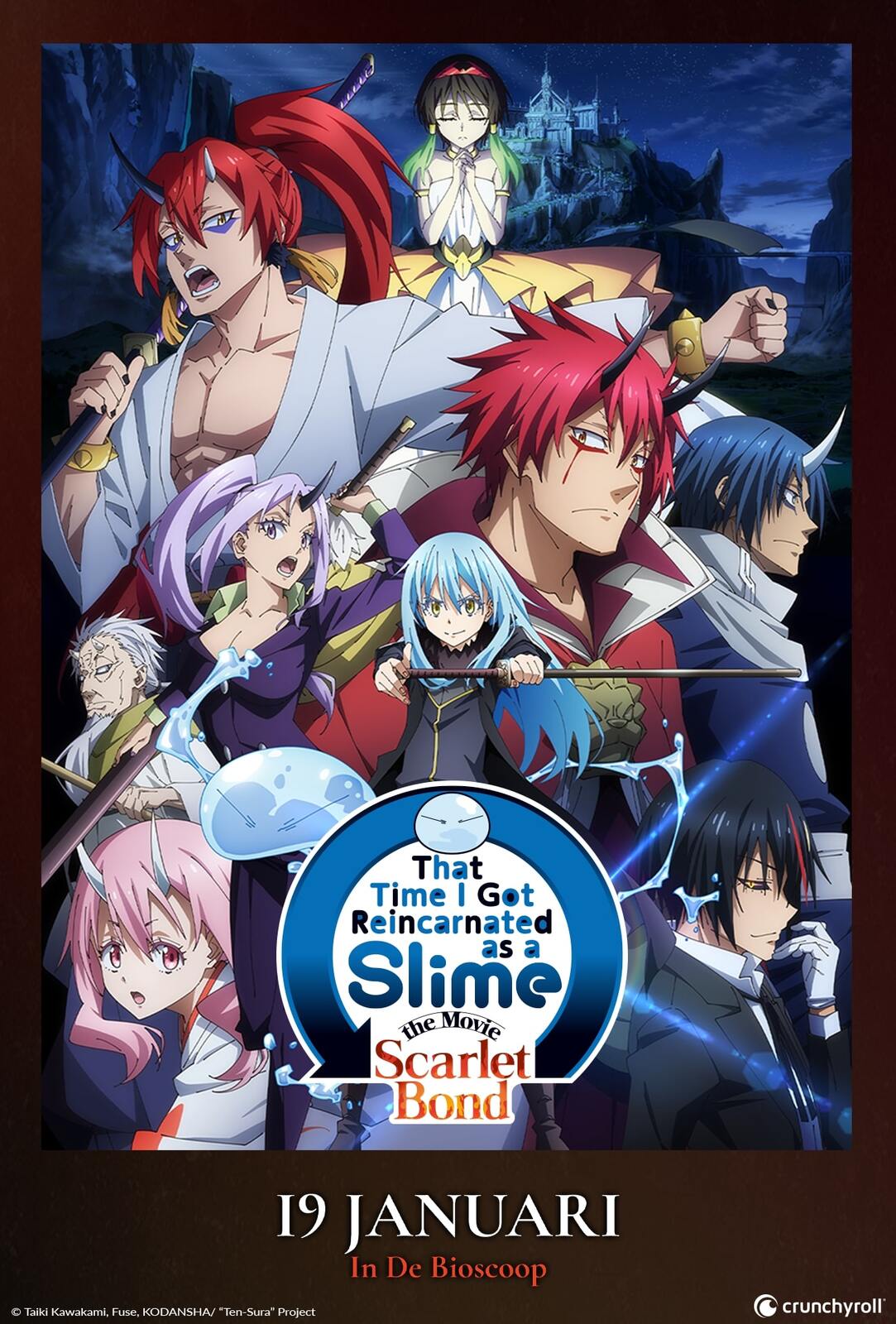 Regisseur: Yasuhito Kikuchi
Acteurs: Miho Okasaki, Makoto Furukawa, Megumi Toyoguchi

Jaar: 2022
Speelduur: 110 minuten
Ondertiteling: Engels