AKSIE-FILM: CHILDREN OF MEN
AKSIE-film screens classic or less well-known films about revolt, protest, activism and revolution. As the major problems of our time cannot be wished away, it might be time for the passive viewer to become actively engaged. How to begin? AKSIE-film will show you by combining the power of cinema with talks and discussions by experts and activists on a range of topics.
This edition of AKSIE-film will be about the "refugee crisis". As a result of wars and global inequality many people all over the world are on the run. Some of these people try to reach Europe and are met here with repression and hatred, alongside the welcoming gestures of some. The thought that there is a "crisis" concerning immigration has become central in the political debate across Europe, thereby fueling the rise of far right parties everywhere.
However, we need to ask to what extent there really is a crisis. And if there is one, isn't it rather a crisis of human rights? What are the real causes of irregular migration, how problematic are Europe's "solutions", and what actually happens with refugees once they manage to arrive here?
We will screen Alfonso Cuaron's famous 2006 film Children of Men: a harsh depiction of the plight of refugees and a story of resistance. At 20:00 political scientist dr. Saskia Baas will kick it off with a talk about the real causes of the migration crisis. After that we will talk with Savannah Koolen about her organisation Here to Support and the realities of life as an "illegal" immigrant in the Netherlands.
Programme:
20:00 Doors open
20:15 Introduction + talk by Saskia Baas
20:35: Interview with Savannah Koolen from Here to Support
20:55: Introduction to the film
21:00: Children of Men
Every €2,00 of your ticket will be donated to Het Actiefonds to support the struggle for a sustainable and socially just world in which people and the environment are more important than economic interests. Visit https://hetactiefonds.nl for more information.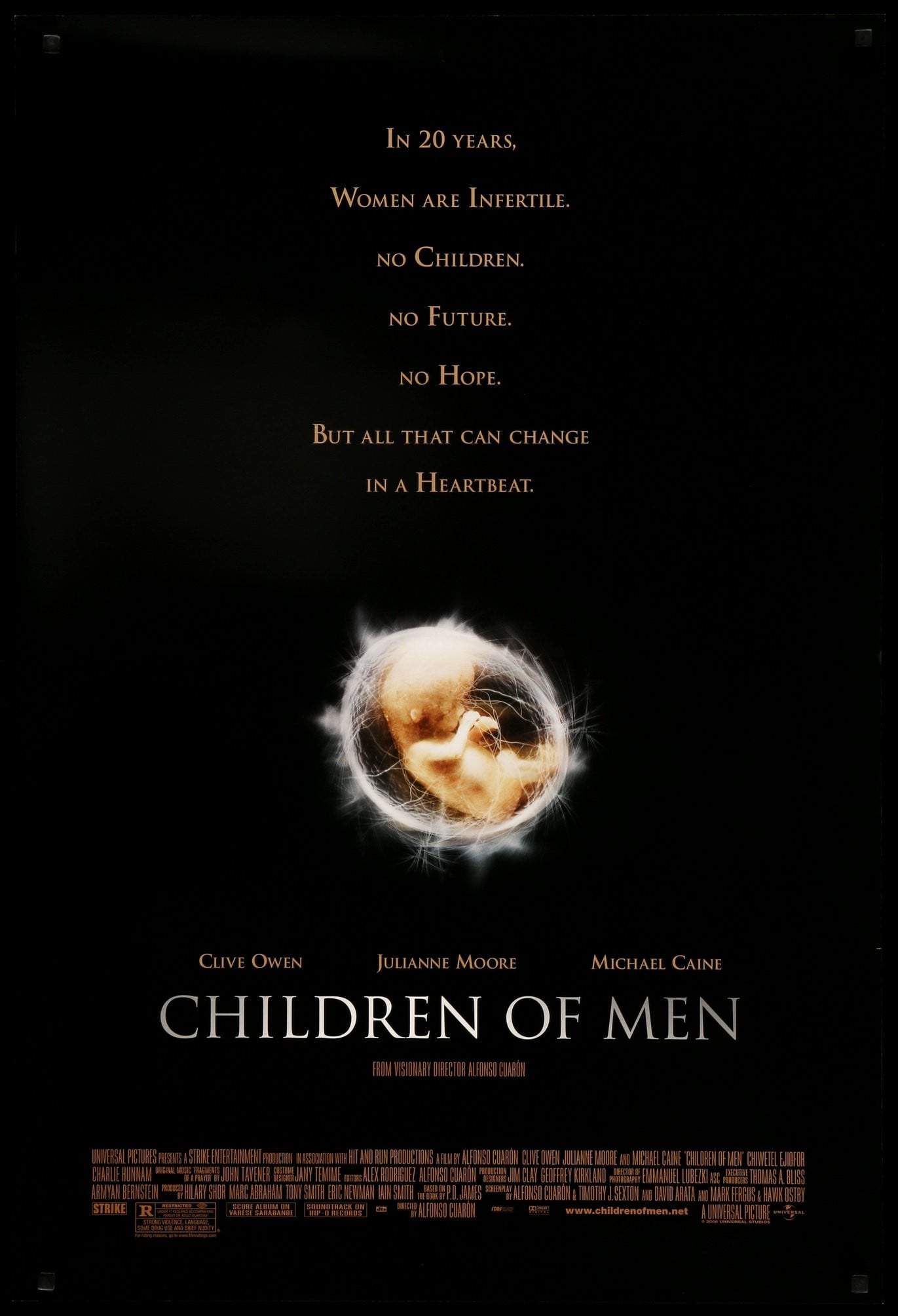 Regisseur: Alfonso Cuarón
Acteurs: Clive Owen, Julianne Moore, Michael Caine



Jaar: 2006
Speelduur: 109 minuten
Ondertiteling: Nederlands